Being invited to as an Inspirational Speaker at Tedx – CTAE was one of the biggest achievements for me in the year 2017. Besides this, I have had the distinction of being honoured with the National Award for cultural activities, young entrepreneur's award and I am the National award winner for cultural activities and am certified for Personality Development and Child Psychology from Mumbai & London.
I have not calculated or quantified the impact of my work. However every time I get invited to speak at an event I ask 'why me'. The answer to that is usually that they had heard about me and my work from women who have changed their perspective to life after having met or interacted with me. This is testimony to my work and my passion for my work. Knowing that women have benefited from my talk or workshop gives me a sense of satisfaction. Additionally when the women I have 'empowered' come back to me and help me empower more women through my various programs, workshops and seminars I feel content. Similarly when young boys and girls meet me and tell me that having attended one of my workshops in their teens they are now more confident and poised and aware of life gives me a 'mother hen' kind of a feeling. I put out my chest in pride and cluck away happily.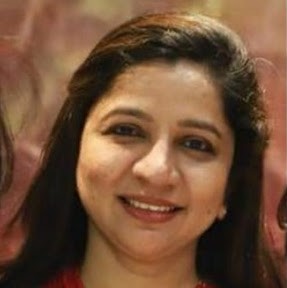 Riddhi is a trainer, coach and a child psychologist. She has founded Rhyns Academy Pvt Ltd and Lajja, a platform to empower women.