Grow Your Business…
The Simple Way
What can you do on
e
G
ROWTH
Resource Management
New Customers, New Products Ideas, expand to new regions, make new alliances,
all on a single platform, at a cost, you cannot believe
Opportunity Mapping
New Customers, New Products Ideas, expand to new regions, make new alliances,
all on a single platform, at a cost, you cannot believe
Innovation
Alter the way you do business. Let eGrowth make your business 'discoverable'.
Let your customers find you out. Use new generation customer engagement tools – Blog, Business Portrait,
eGrowth Mixers, Discussion Forum, Communities..
Here is a tried and tested method to
grow your business and make more money, in lesser time
STEP 1: LIST YOUR BUSINESS –
Create your personal profile – let others know who you are

How to reach you
List the businesses you have
The organizations you are a part of
Your achievements and credentials
Your academics

Create a Business Portrait – share about your business,

A wall to update what is new in your business
List the products, services and offers
List the requirements
List the blog & Articles
List the workshops and seminars

Follow eGrowth on Social Media

eGrowth YouTube Channel
eGrowth LinkedIn Page
eGrowth Facebook Page
eGrowth Twitter handle
eGrowth Instagram handle
STEP 2: BUILD YOUR
NETWORK –
Discover others

Search other people and go through their profiles
Search businesses and discover their portrait

Connect with them

Send and receive connection requests and grow your network
Get notified of their activities

Send Messages

Send personal messages to others and build a direct conversation

Invite Friends

Invite your friends to help them leverage eGrowth
Get listed as an eGrowth champion when you invite more friends
STEP 3: PROMOTE YOUR
BUSINESS –
Opportunities

Get listed as an eGrowth champion for listing maximum opportunities for the month
List your Requirements – For yourself and for your company
List your offers – for yourself and your company

Brand Promotion

Get dedicated space to list your brand
List offers and deals
Just 2 clicks to reach your brand
Use affiliate links for generate and track leads

Blog & Articles

Get listed as an eGrowth champion if you publish more articles
If your articles are read by more people, they get listed on the champions section
Publish articles to share about your business, products, services, industry, Success stories, casestudies etc
You may publish anything else which can be relevant to the reader

List Events

List the workshops, seminars or any events you may host or be part of

Discussion Forum

Start discussions
Participate in discussions and let your business be discoverable

WhatsApp Network

Participate on eGrowth WhatsApp Network (WANetwork)

Social Media Network

Promote on eGrowth Facebook Community
Promote on eGrowth LinkedIn Community
STEP 4: GET REWARDED –
Leads and opportunities start to discover you

You get enquiries through email, WhatsApp or may be phone calls
Keep an eye on the Opportunities section, some of them are for you

It is rewarding to be on eGrowth.

If you have highest points, you get listed as a champion
Get Rewards when you complete your profile
Get rewards when you post an opportunity
Get rewards when you respond to an opportunity
Get rewards when you post an article
Get rewards when you list an event
Get rewards when you invite a friend
Get rewards when your friend subscribes

Redeem your reward points

Get deals on subscription
Get deals on services form other members
Get deals on events
By subscribing to eGrowth you
will
Grow your business, which reflects
as Qualified Sales Leads, Efficient Suppliers, Economical Resources, Trustworthy Connections… all this within
90 days. Else MONEY BACK
What
e
G
ROWTH
Members Say: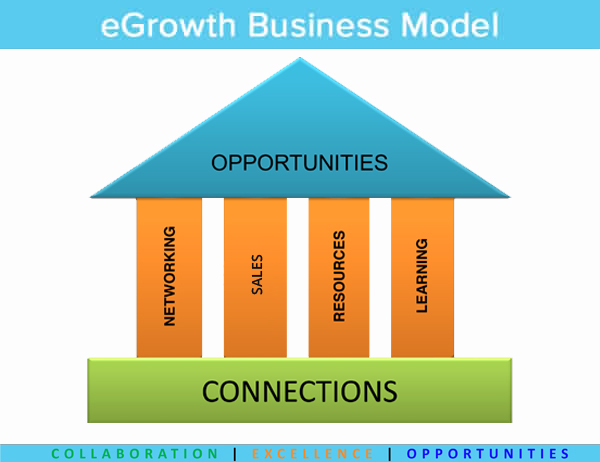 COLLABORATION –
Bringing Business Owners Together
EXCELLENCE –
Taking Your Business to the next level
OPPORTUNITIES –
Ensuring Opportunities start to Discover You
Who should subscribe to
e
G
ROWTH
Whether you are a solopreneur, an entrepreneur creating a new enterprise or a seasoned business owner, you are definitely chasing growth.
If you are looking for new ways to expand your business, spread to new territories or explore new business models. eGrowth is your board-member.
On eGrowth you will find business owners from the following segments –
Digital Marketing Professional
IT / Application Development
You think of a business and it can be on eGrowth….
And yes,
eGrowth is world's first BAD Ecosystem. BAD stands for Business Advisory and Business Development. We are an integrated, dynamic ecosystem for Entrepreneurs, Businesses and Startups.