Networking Meets and Workshops
eGrowth Mixer at Gurugram
The Road Ahead, Mumbai 2017
By Entrepreneurs | For Entrepreneurs | About Entrepreneurs
PERSONAL PROFILE
You can create a rich personal profile which is verified on 13 parameters to instill trust
POWERFUL SEARCH
Search for fellow entrepreneurs on eGrowth and get their contact details to build relationships. Other parameters on which you can search are businesses, requirements and offers
NETWORKING & MARKETING
We organize multiple opportunities for Business Networking and possibilities to market yourself and your business
EXPLORE MORE
PREMIUM SUBSCRIPTION is an enabler for your business. You build contacts and expand your reach
EXPAND YOUR BUSINESS –
Build Contacts

Participate in networking opportunities
Engage actively with other entrepreneurs

Create Leads

Post your requirements and get responses in your mail box
Post your offers
list your events and workshops to fill your seats

Business Promotion

Use eGr0wth portal to get discovered
Participate in talks, events and workshops
Respond to opportunities
WHY EGROWTH –
We are a B2B ecosystem

We have online as well as offline services
We invite speakers who can contribute to your business

We are For Entrepreneurs, By Entrepreneurs and About Entrepreneurs

All what we do revolves around entrepreneurship
If it does not add value to you, we do not do it.
BUSINESS NETWORKING –
Business networking through multiple ways

We organize CEO Talks where handpicked speakers share their experience.
eGrowth Mixers are great places to network
Our workshops and seminars are a great way for knowledge sharing and learning

Subject Matter Experts

We have entrepreneurs from all walks of life – Manufacturing, Trading, Training
We also have a network of mentors who support the entrepreneurs with skills and knowledge

Generating Opportunities

You can promote your business through multiple mediums – Website, offline meetings, online meetings and instant messaging platforms.
There are dedicated places for posting classified advts.
GEN NEXT PLATFORMS –
eGrowth Portal

Our portal has about 20,000 users listed.
Your Basic details, business details and education details are also listed here
You can publish articles and blogs, events & workshops and opportunities here




eGrowth Mobile App

Buy & Sell
Personal Profile
Network with others
Get Instant Notifications when someone views your profile
Get Direct contacts of all listed on the App

eGrowth Social Media Properties
PREMIUM FEATURES –
Create a verified profile

You can create a rich profile on egrowth.org. This is verified on 13 parameters
The profile has links to your social media profiles
Also it has links to the blogs, requirements, offers and events that you have published
Your Basic details, business details and education details are also listed here

Get Contact Details

You can search people based on name, business and the location
You get the contact details of the people

Content Marketing

Post your requirements on the portal
List the offers
Publish Blog & Articles
List events

Offline Events & Engagement

Participate in networking events on payment
participate in training and workshops
Subscription to eGrowth give you access to larger market
Some of the largest businesses globally have grown with collaboration Those who went alone have fallen The CALL IS YOURS
DISCOVER
e
G
ROWTH – THE OPPORTUNITY NETWORK
eGrowth Subscribers Share:
"The Leverage Model is a highly productive concept. I am taking it back to my business where I will work on how to help my clients to gain success "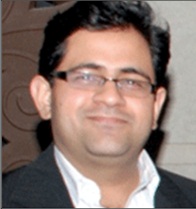 "I have been on eGrowth for about 8 months now and eGrowth is like family now. The Leverage model is very inspiring Atul has very ably guided us from A to A Square "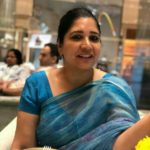 "The Leverage Model is really a very nice concept, We have been working on building the network, and leveraging the resources, Atul has told how to leverage the networks itself"
"The Leverage Model is a very powerful workshop. It has opened up many new areas for me to work on and implement in my business. I recommend all to participate in this workshop"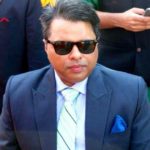 "
Asootosh Kkant
(Software Solutions, Loyalty, ID Management)
e
G
ROWTH
Business Networks Model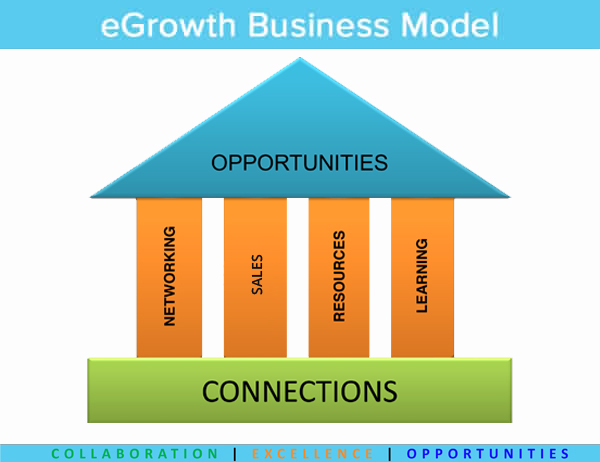 COLLABORATION –
Bringing Business Owners Together
EXCELLENCE –
Taking Your Business to the next level through networking, sales, resources , learning & development (training)
OPPORTUNITIES –
Ensuring Opportunities start to Discover You
Who should Subscribe
Whether you are a solopreneur, an entrepreneur creating a new enterprise or a seasoned business owner, you are definitely chasing growth.
If you are looking for new ways to expand your business, spread to new territories or explore new business models. eGrowth is a must for you.
Here is a partial list of segments –
Digital Marketing Professional
IT / Application Development
You think of a business and it can become viable through COLLABORATION….
In times of uncertainty remain connected and get back to the fundamentals of your business.
Believe in Yourself and Keep Growing Your Network
"BASIC Subscription" enables you to get connected to the fundamentals of Your Business. And the time to come on-board is NOW!!
"You will never regret the time you invest on 'eGrowth'