INNER CIRCLE Meeting – Fridays at 7:30 am

For the movers & Shakers
LEVERAGE
The members leverage ALL the available eGrowth resources – platform, structure, people. 
The relationships get deepened in a systematic manner !!
EXCELLENCE
As a community we work towards raising the bar. We look at the gaps and create solutions to go beyond them
Laser sharp focus towards expansion . !!
STRUCTURE & SYSTEMS
We work on structures to raise the bar in a systematic fashion. 
Systems never fail, actions do!!
TAKE THE NEXT LEAP
Done all what you could think of to grow your business and hit the ceiling, Its time you break the roof. If you believe, you are meant to excel and you seek company of the most ferocious entrepreneurs on this planet, you are reading the right stuff
OPPORTUNITIES –
Your Growth Is Our Only Business

You get access to highly connected entrepreneurs
We organize weekly business networking meetings
You get to leverage our community on Facebook, LinkedIn, Twitter, Portal and Mobile App

We are ABCDE – Active B2B Collaboration & Development Ecosystem

eGrowth has 35,000 entrepreneurs and growing
With an ever growing community all what you get is requirements
The inner circle has first right of refusal for the leads eGrowth gets
BUSINESS CONSULTING –
C.R.E.A.T.E. Session

It stands for Challenge, Resolution, Empathy, Analysis, Trust, Empower & Enable
In every meeting one person gets to present CREATE session
All the others deliberate on the issue to give inputs
A buddy helps to ensure the solutions are implemented

We solve your business problems

We go beyond leads and referrals
We resolve the bottlenecks in your business
KNOWLEDGE SHARING –
Access to Subject Matter Experts

Through eGrowth you can access experts in all domains
Business Transformation coaches, consultants, trainers
Personal Transformation programs and workshops

Sharing Good Practices

This is a great platform for you to share and learn good practices
If you are an entrepreneur who is open for learning and growing, you are in great company
INDUSTRY CONNECT –
We are present across verticals and multiple location

You have access to businesses in Manufacturing, Engineering, B2B Services, International Business, Consulting and Coaching, ICT etc
Being multi-locational businesses our members can get you connected across the globe
26 years is the average experience across INNER CIRCLE. Their relationships run deep

We Connect All Stakeholders of Business Ecosystem

Industry bodies such as Export Councils, Associations, Chambers, Federations etc
Retired Government Officials & Policy Makers
Startup, Ecosystem – Policy Makers, Inculabors, Accelerators, Investors
Women Entrepreneur Bodies
Media & Trade Shows
RECOGNITION –
Get Rewarded for your achievements

Become Mentors
Join the Leadership Team
Get Speaking Opportunities in eGrowth and outside
Represent eGrowth on other platforms
WHY CONSIDER INNER CIRCLE
INNER CIRCLE Members Share:
"The Leverage Model is a highly productive  concept. I am taking it back to my business where I will work on how to help my clients to gain success "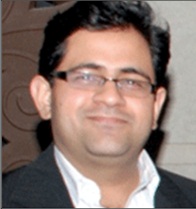 "I have been on eGrowth for about 8 months now and eGrowth is like family now. The Leverage model is very inspiring Atul has very ably  guided us from A to A Square "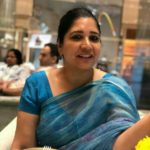 "The Leverage Model is really a very nice concept, We have been working on building the network, and leveraging the resources, Atul has told how to leverage the networks itself"
"The Leverage Model is a very powerful workshop. It has opened up many new areas for me to work on and implement in my business. I recommend all to participate in this workshop"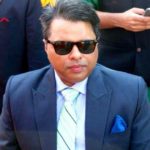 "
Asootosh Kkant
(Software Solutions, Loyalty, ID Management)
Who should consider to join INNER CIRCLE
If you are a successful entrepreneur or a starry eyed startup who is looking to alter the way the world conducts B2B business INNER CIRCLE is for you .
If you are looking for new ways to expand your business, spread to new territories or explore new business models. INNER CIRCLE is a must for you.
Inner Circle members come from multiple industries
IT / Application Development (ICT)
To experience consistent growth,  connect and leverage those who cause it.  
be at the source