There are some people who selflessly serve others without expecting anything. One such person is Dr Salila Tewari whom I am proud to have met.
Many come to her when they are fed up of being told their condition is 'incurable'.
Mr Parveen Nagpal works in the the United states as a Software & Business Consultant. He had been suffering from Inflammatory Bowel Disease (IBD) for more than a year and was given lots of drugs including Prednisolone, Mesalamine. However, they stopped making him feel any better after some time and he hated putting so many drugs in his body. His friend told him about the natural way of healing and strongly recommended that he gets in touch with Dr. Salila Tiwari who is based in Delhi. He immediately did so. Soon, his inflammation levels reduced significantly and he was able to leave taking medicines. Having had such a great result through simple nature cure, he strongly recommends that everyone gets in touch with Dr. Salila Tiwari to start their life-changing journey.Another such individual is Mr Manoj Misran. He had a chronic psoriasis disease for more than 20 years. He had seen multiple doctors and different types of therapies (allopathy, homeopathy, ayurveda, acupuncture and so on). He had also spent 7 years in United States and consulted the world's best doctors. Nothing worked. Some of the top doctors told him point blank that there was no permanent cure for psoriasis in medical science. All he could do was take medicines to treat the symptoms. Three years back he applied for a term insurance for himself and the insurance company rejected his application on medical grounds. It was then that he came to know that his LFT (Liver Function Test) failed. After consulting a doctor, he came to know that the liver gets badly impacted due to long time use of the medicine he was taking. Now he was very depressed because if he stopped taking this medicine, his skin will be damaged and if he kept taking this medicine then his liver will become weaker. He was in a deep dilemma.
Often solutions come to our lives when we need them the most. His colleague asked him to contact Dr. Salila Tewari and take her guidance. She suggested that he attend a course of 8 classes that explain complete naturopathy. He still was not sure that it can do much but started following it religiously as he really seemed to have no choice.
Dr. Tewari then asked him to completely stop all medicines. Though he was afraid that his psoriasis might get reactivated, he decided to follow her advice and left taking medicines. In the first month the symptoms did show up but the intensity was very low. This made him really excited and he became much more disciplined in following the course suggested by Dr. Tewari. He did not even consult Dr. Salila Tewari as he did not need to. He just followed what she had explained in the class.
It took him about 7-8 months of rigorous discipline but it was worth it as he was completely cured. It is now three years since he left taking any medication. Not only psoriasis but even his thyroid problem got cured. Now, he is thrilled at leading a completely normal life. He eats normally. He goes to parties. He visits restaurants with family but he knows how to clean himself internally and detoxify his body.
So much so that in his company that is the world's largest reinsurance company, he is the only one who has not taken a single sick leave in the past three years.
These are just a couple of examples from among the millions of people Dr. Salila Tewari, an internationally renowned naturopath has healed as 'incurable' is something she does not believe in and has healed thousands of people the world over with a missionary zeal.
After speaking to her and all those who have been cured or healed whatever we may call it, I cannot but remember the emotions of all those who are so moved at being restored to wellness due to her magic touch and wish her all the best in her journey of healing and educating others in how to heal themselves.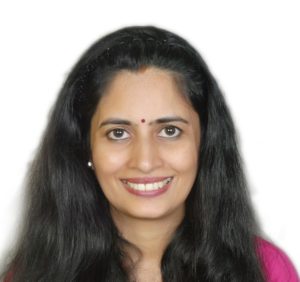 Jamuna Rangachari is the digital content curator at eGrowth