It is always nice to see men stepping into the world of fashion with verve and enthusiasm. This becomes even more interesting where the entrepreneur brings together several genres catering to men, women and children seeking to become a one stop destination for fashionistas and even ordinary people.
We ask Rajesh Nahar, the co-founder and CEO of  Cbazaar on his journey in the world of fashion.
What made you step into the domain you are in now?
My journey started with multiple categories of products online and the fashion category which we are into was one of the categories. I do not come from a fashion or a textile background however I found my love for this category as I went deeper into it.
What makes you feel you have taken the right step?
My persistent exploration of various possibilities by combining technology, fashion and people (both customers and team) gives me immense joy and satisfaction. This has always made me to go deeper into what I offer to my customers. We have been pioneers in various aspects. For instance, we sold the first saree online to the world in the year 2000, we were the first company to offer made to measure tailoring service to customers and launched a DIY product to customers through our brand EthnoVogue.
When in a challenging situation, who or what has helped you overcome it?
My first mentor is my co-founder and dear friend Ritesh Katariya. Apart from him my entire team has been a great supporter to me in all challenging situations of professional and personal life. The biggest take away from them is being non-judgemental and approaching every situation as if it were occuring for the first time. This psychological attitude of a shoshin mindset  (a phrase that is a  taken from Zen Buddhism and refers to a beginners mindset) allows you do the same pilot again considering the change in time between the two pilots impacting the outcome.
What is the principle you follow in ensuring you give good advice?
My principles are
Follow your strengths and build it higher and higher. Do not worry about your weaknesses. If you can overcome them it's great but do not put yourself in any compulsion.
Be yourself whatever may be the case. However, sometimes we are restricted to communicate who we are and what we want due to the relationship matrix and the etiquettes.
What is the motto of your professional life?
Be a part of whatever you do only if you are 100% passionate and convinced about it. Sometimes conviction works better than data.
Who are the people who have inspired you?
My grandfather as an entrepreneur
My father as how to be a good human.
My closest friend as how to be mindful under various challenges I face in life
What is your vision for the future?
"Delivering happiness" to my team, customers, friends and family
Is there anything else you would like to share with us?
I don't hesitate to jump into challenging situations and I fight hard to overcome it. So much so that sometimes my high level of courage becomes dangerous to me and the people around me.
It is indeed nice to speak to men looking for new avenues all the time, I feel after i finish speaking to Rajesh and wish him all the very best.
Team eGrowth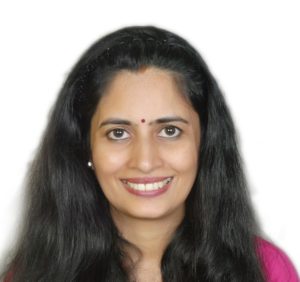 Jamuna Rangachari is the digital content curator at eGrowth
eGrowth is world's first BAD (Business Advisory and Development) Platform. Entrepreneurs committed to growth in their business are our members. Do Subscribe to eGrowth if you wish leverage the platform and publish your articles.