Like many entrepreneurs, Mr Nararayan left a regular job and began his own venture as he wanted to chase his own dreams, which was enabling others to become entrepreneurs. He has been quite successful in doing so but still has more visions for the future.
Our interview with him is given below –
What made you step into the domain you are in now?
I was in a job from 1984-1993 in the IT Industry. I was marketing hardware and software realized soon that I can market myself and the domain of functional specialization.
Software marketing attracted me the most and I thought that If I can start on my own, it will be in software solutions. I wished to be a self-employed professional. By a quirk of fate, there was a small software outfit in New Delhi , looking for a Mumbai – based marketing professional. I became self-employed.   From selling software , I shifted to Insurance with Tata-AIA Life from 2001 till 2017.
Meanwhile, I was  also  doing other types of marketing like referral systems and on-line marketing for a few years. I  met my friend and current CMD – Mr Amol Dongrikar, who visualized that we can start a large business systems with our own brands. We wanted to start earning PASSIVE INCOME  by setting up Business Systems, that will not require our presence.
In 2017, a few other friends and I realized that about 1 million Indians enter the job market every month, but only 50% find jobs and further, only a fraction of them get truly satisfying jobs. So we decided to create a model where we help people start a business and sustain them long-term.
We wanted to add value to people's lives and a our mission was born which was creating entrepreneurs.
Our company  MMV Consultants P Ltd  has helped people at least 1000 people to start a self-employed business and they will become entrepreneurs in 3-4 years. So, we are on our way to set up business systems that generates passive income.
What makes you feel you have taken the right step?
My life purpose is to help 10 lacs people learn and execute financial security . In today's world, where a job is insecure; the middle class have less chance of financial security, especially when inflation creeps up.
My company believes in giving them this security, hence I feel  in having taken the best step.
When in a challenging situation, who or what has helped you overcome it?
I am part of a spiritual organization. It teaches us to do yoga and meditation, satsang and sewa, everyday. In a challenging situation, I  remember   these  value systems with complete faith. Hence, challenges are usually taken and solved.
What is the principle you follow, in ensuring you give good advice?
Some of the learnings that I have had, is based on me on executing it, myself. Hence, I am confident that a thing works 100%. Otherwise, am usually wary of giving advice.
What is the motto of your professional life?
Being truthful and a person of  integrity are 2 primary mottos of mine. Hard work, persistence, having positive attitudes and self discipline are my characteristics. I want to be a soft person with negligible negative attitudes.
Who are the people who have inspired you?
Most of the philsophical writers like Robert Kiyosaki, John Maxwell, Satguru Jaggi Vasudev , Gaur Gopal Das and Sri Sri Ravishankar  are my strong inspirations.
What is your vision for the future?
Our Vision is to have 1 lakh Entrepreneurs by 2020 and be ready to come out with a Public Issue. Our company will be valued at Rs 1000 crores.
Is there anything else you would like to share with us?
Indians have great talents. But somehow, they have an inferiority complex or fears.  They either do not come forward and discuss or they fear failure or risk. In today's world, people become emotional  too and react to situations fast.
We need to provide business and financial values to children above age 10 years, so that they can take independent decisions and stand on their legs,  before they reach age 30
We have created a new educational module for children between ages 10-18 years, where we conduct  workshops on values, money/time management, usage of right technologies, business of trade and so on.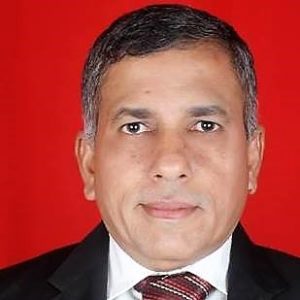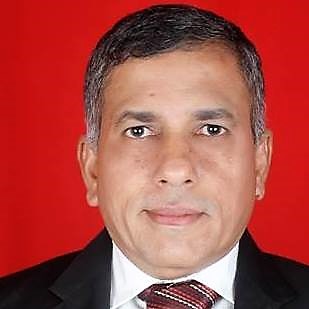 Mr. M.V. Narayan is a business consultant form Mumbai. He is an eGrowth member and is committed to contribute to others in a big manner.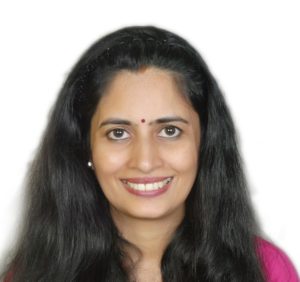 Jamuna Rangachari is the digital content curator at eGrowth