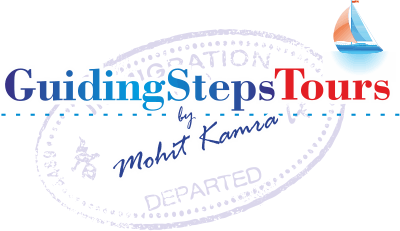 GUIDING STEPS TOURS
In today's world, life is busy and time is precious.
Sometimes your vacations gets postponed as you
don't find suitable dates for group tours or enough
time to make bookings and plan a holiday on your
own. Hi, I am Mohit Kamra, a holiday planner
from New Delhi. I listen, understand, suggest, adjust
and design a memorable vacation for your dream
destinations. I take a critical look at each piece of
your trip puzzle and make sure each piece meets your
specific requirement. With senior citizen, families and
groups, itineraries with extensive travelling, I even
provide a tour director to lead the group to make the
holiday most comfortable and hassle free.