Sometimes we come across people who show us what connecting with others and making their life better is all about. As we all know, a good business also seeks to establish these very connections, which is why we are proud to have Dharmishta in our team.
Given below are a few queries that make us know who she really is.
What made you step into the domain you are in now?
I was in the field of Direct Marketing and started with Tupperware products when I was 21 years of age. In just 2 weeks of joining, I was crowned as the queen of friendship as I was good at cold calling and recruiting.  ICICI Prudential immediately picked me up to join their Sales force as an advisor for them and in just 6 months, I climbed the ladder of growth to being in their first batch of pinnacle manager. In the next couple of years, I got married to Pradip, a practising chartered accountant by profession.
What makes you feel you have taken the right step?
I have recognized my inclination to finance and am glad to be updating myself in the profession.
When in a challenging situation, who or what has helped you overcome it?
Challenging situation as in terms of profession, the understanding that the prospect has not rejected me per-se but has said NO to investment. Maintaining regular relationship and follow-up with the prospect ultimately ensures his conversion to being a client.
What is the principle you follow in ensuring you give good advice?
Updating my knowledge in the said profession of insurance, mutual funds, mediclaim and WILLS.
What is the motto of your professional life?
Ensuring that we live up to the trust of the clients.
Who are the people who have inspired you?
I am the best motivator for myself.
What is your vision for the future?
Making more people connect with me and eGrowth like I recently did in Bangalore.
Is there anything else you would like to share with us?
Follow your dreams till they fructify is something that has helped me which is what I would like everyone to do.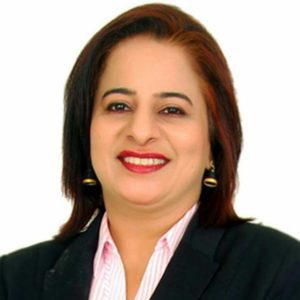 Dharmishta is a Mumbai based financial services consultant. Her brand is DBS
eGrowth is world's first BAD (Business Advisory and Development) Platform. Entrepreneurs committed to growth in their business are our members. Do Subscribe to eGrowth if you wish leverage the platform and publish your articles