Learn forever in your lives

"Live as if you were to die tomorrow. Learn as if you were to live forever", is a famous quote of " was Mahatma Gandhi. He was a deeply spiritual person of course but the spark of learning, whatever we may call it is in all of us. This is only thing that makes us feel complete. Whatever else we may believe in, we always need to learn more and more lessons to thrive and grow in the journey of life and business too. This has been happening a lot in the recent past in India wherever it is learning from all over the world and also using its own innate wisdom of growing and learning all the time.
We present to you some lessons from one of our premium members and the events in the business world that may interest you.
Innovative Companies
Sid Shah, is a premier member of ours, who has always shown and taught us many business lessons. He has of course also imbibed many of them and taught them through his coaching lessons to many.
We present eight attributes of Innovative Companies that he shares with us.
Lessons for Indian IT from TCS and Infosys
For the moment, analysts and management experts point to some lessons that many of the IT sector players, could pick up from the results of these two important Indian IT companies
India will influence evolution of Cirque du Soleil: CEO
Cirque du Soleil will mark the world premiere of its touring show "Bazzar" in India soon. The country will play an important role in the growth of the globally popular live entertainment company, said its CEO Daniel Lamarre.
Rising digitalisation offers $39 billion export opportunity for Indian business by 2022: Report
Rising digitisation will unlock a potential $39 billion worth of export opportunities for Indian businesses in select verticals by 2022, up from $16 billion in 2017, says a Google-KPMG report.
WhatsApp to restrict India service as government talks tough
Hauled up second time by the government on its failure to check the spread of fake and provocative content on its platform amid growing lynching episodes, the Facebook-owned platform on Friday said it is launching a test to limit message forwarding to five chats that will apply to its users in India.
Team eGrowth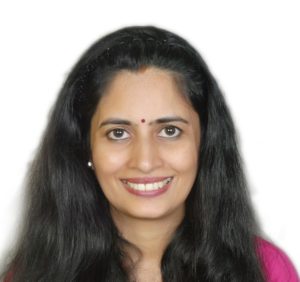 Jamuna Rangachari is the digital content curator at eGrowth
eGrowth is world's first BAD (Business Advisory and Development) Platform. Entrepreneurs committed to growth in their business are our members. Do Subscribe to eGrowth if you wish leverage the platform and publish your articles.