Dynamism and entrepreneurship
 The only thing constant in life is change, said philosopher Heraclitus ages ago. This is of course an eternal fact for everyone in the journey of life but is certainly more applicable to entrepreneurs as their world is more dynamic that those of others. Naturally, this does require quick thinking and ever changing action all the time.
The fact is that when there is change, there needs to be analysis, planning and execution of all the steps to the all the details which is what all successful entrepreneurs know and practise. After all, this is the primary factor that distinguishes success stories from the others.
Some states are making it easier to do business and people are noting that business is a culture, not just an enterprise. There has been an upsurge in growth and business in this new financial year and we bring this to your attention.
We are also happy to bring you the stories of one of our  premium members who is doing many things and the story of a young entrepreneur who is also treading many paths.
Industrial schemes for J&K, Himachal Pradesh & Uttarakhand notified
NEW DELHI: Government has notified new industrial development schemes for Jammu & Kashmir, Himachal Pradesh and Uttarakhand to boost industrialisation, providing cheaper access to credit and interest incentive.
40 Under 40 panel: Founding a culture and not just an enterprise
Entrepreneurs and private-equity investors say it is important for a founder to build a culture that inspires employees rather than focus on building the next unicorn.
Auto industry begins new fiscal year with robust sales numbers in April
India's automobile companies started the new financial year on a strong note, with companies posting robust sales in April and predicting continuation of the trend. However, some industry executives said increasing fuel prices could pose challenges to growth.
Private Equity industry in India: Bigger, bolder, better, brighter
Adolescence over, the private equity (PE) industry in India has now clearly stepped into its adulthood. The initial pangs have given way to bigger, bolder and more complex deals. Indian promoters too are recognising them as an independent asset class, as both growth equity and buyouts play out side by side.Click here to read more
Remaining dynamic and connecting everyone
There are some people who remain static in their and some who are quite dynamic. Such a dynamic person is one of our premium members, Amir Virani, who is certainly one of a kind as he is always looking for new areas to step into, guiding and encouraging people all the time.
Infusing a common sense of uncommon sensibility
It is quite heartening to see entrepreneurs who work on their dreams relentlessly. One such entrepreneur is Prateek Malik whom we are happy to have interviewed.
Team eGrowth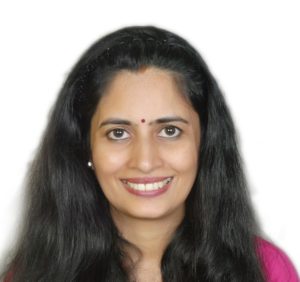 Jamuna Rangachari is the digital content curator at eGrowth
If you wish to be covered, please email me at jamuna.rangachari@gmail.com
eGrowth is world's first BAD (Business Advisory and Development) Platform. Entrepreneurs committed to growth in their business are our members. Do Subscribe to eGrowth if you wish leverage the platform and publish your articles.