India moving forward
India is indeed moving forward in all areas, be it in technology, sports, film or business. There was a time not so long ago that people hardly knew much about India, other than its ancient history of snake charmers and so on. Now, India is being seen as a business hub with many people promoting Indians and their businesses. Most multinationals do indeed have their presence in India and Indians are being hired all over the world. Not just hired but being given  a lot of responsibility. This does not mean we are identical to all. Indians are being seen as more responsible, innovative and yes, hardworking. Even in industries like fashion where India hardly had a name, it has arrived in a big way. The fact is we always had all this in our culture but none of it was noticed. It is good that times have changed and everyone is indeed noting all the aspects we are capable of.
We bring to you one of our premium members who is combining business with spirituality.
We also bring you the story of Mumbai and the surrounding areas and why it is still considered a premier commercial area in India.
Creation of humanware
Human  beings are created special but very few of us recognise this. There are some however like our premium member Achutan Nair who through his company, Synergistic Solutions, is here to remind us of our potential and teach us how to capitalise on this.
Why is Mumbai a maximum city ?
We often think that industry is not very well developed in India. This is not true at all. India has many industrial regions. In fact, Mumbai was called the maximum city because of the commercial strength in that region.
Aditya Birla Fashion brings American Eagle line to India
Aditya Birla Fashion and Retail Ltd is getting denim and casual wear American Eagle to India and expects the brand to be among the top three in this market in 5-7 years.
Beermaker Carlsberg plans India IPO
The firm has 13.7% market share and ranks third in the Indian beer market. Kingfisher owner United Breweries with 39.2 percent market share is followed by Budweiser parent Anheuser-Busch InBev NV, which has 23.3 percent market share, according to Euromonitor International.
Smart Cities And IoT to Offer Big Business in India
You may find interesting to know that Smart cities is the necessity because world's growing population is moving to urban centers. In India alone, driven by migration of people from rural areas for better employment opportunities and economic prospects.
India, US agree to hold comprehensive talks over trade, economic issues
India will send an official team to work out the details and initiate a comprehensive negotiation on all issues
Team eGrowth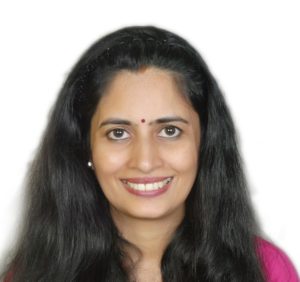 Jamuna Rangachari is the digital content curator at eGrowth
eGrowth is world's first BAD (Business Advisory and Development) Platform. Entrepreneurs committed to growth in their business are our members. Do Subscribe to eGrowth if you wish leverage the platform and publish your articles.