The life of all entrepreneurs is dynamic and ever changing. Bridging gender gap and recognising new directions is always necessary in the world of business, in fact in all of life. In fact, in the world of business, the primary need we all have is that of following our dreams.
We bring to your attention how things are changing in the world of employment with many people being employed taking into consideration their requirements.
Very often we think businessmen, especially those who are born in business families follow the path laid out for them.  We bring to you the story of Anand Mahindra who did something different.
In another area, while there is a lot of crisis in the agrarian sector, there are also many people recognising opportunities there.   This shall surely open another sector for all of us if we only keep ourselves aware of the developments there.
There are many of us who have even forgotten that law is all about advocacy. We are glad to being to your notice the journey of Mr Vishal Garg who has entered this field for this very purpose.
On another note, we share with you how mentorship is important for all entrepreneurs and bring to you what Ratan Tata feels about his mentor and his being a mentor to many.
We hope you enjoy reading our newsletter and share your views with us.
To bridge gender gap, companies going big on innovation
Going beyond providing material amenities, Indian companies are launching new initiatives to reinforce their commitment to hiring and retaining more women employees.
How Tech Mahindra went from being a traditional software services provider to a major startup enabler
The country's fifth-largest IT firm is nurturing startups in-house, incubating external ventures, partnering with startup ecosystems worldwide, and hoping to create some serious "deep tech" startups out of India.
Here's a list of agritech startups to watch out for in 2018
In the wake of the distressing news from the farming community, the spike in interest in the agritech sector, both from entrepreneurs as well as investors, looks heartening.
Ensuring people get justice
It has often been said that a society functions well only when true justice is given to all sections of society where no one ever forfeits their rights.
Ratan Tata, an amazing mentor and entrepreneur
Mentors are important to all of us, especially those with many dreams. Although few entrepreneurs are fortunate enough to have a keen mentor in the family, it is possible to find one or two.
Read more at Ratan Tata
Look forward to hearing from you on our News Bytes.
Team eGrowth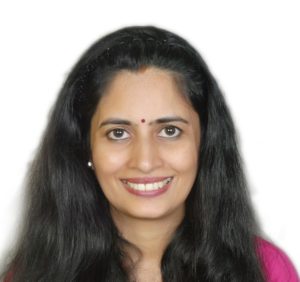 Jamuna Rangachari is the digital content curator at eGrowth