Entrepreneurship with its many dimensions
The world is indeed changing all around us quite rapidly. The mindsets are changing and there is certainly more acceptance of people following their own path.
Government is stepping in to make it easier for all to do business and this can be seen from a more positive view of the growth of business in India.
In the world of entrepreneurs, the number of entrepreneurs is growing more and more every day in India and the world. Walking in tandem with men are many women certainly and this has been brought into focus by the business world which has realised that they cannot be ignored any more.
In another area, apart from regular jobs with regular incomes, we can see that there is a passion among all, especially the young to make a mark and leave a mark in the world by their innovation and drive.
We bring to you the story of one of our premium members and the story of a young entrepreneur, many of us have heard of.
View: Structural reforms are needed to scale up World Bank's Ease of Doing Business ranking
During the past year, India climbed up 29 spots to the 100th position out of 190 surveyed countries in the World Bank's ease of doing business (EDB) index. Prime Minister Narendra Modi has ambitions for India to make it to the top 50 by 2022.
Coaching for Success
Monika Solanki is a success Coach, certified from international speaker and author-Jack Canfield, the famous author of Chicken Soup Series. As a one of our premium members, she shares her journey with us
Clapping for convenience
UrbanClap has almost become a household name now, with most people in cities completely familiar with it, as they find it extremely convenient. Everything begins with a thought, a  dream. We speak to one of the founders, Abhiraj Bhal, to understand his journey into entrepreneurship.
We hope to have brought you a good read and certainly hope to hear from you on our efforts so that we can keep improving our stories.
Team eGrowth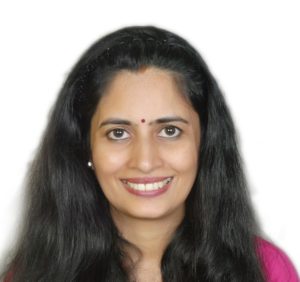 Jamuna Rangachari is the digital content curator at eGrowth
If you wish to be covered, please email me at jamuna.rangachari@gmail.com
eGrowth is world's first BAD (Business Advisory and Development) Platform. Entrepreneurs committed to growth in their business are our members. Do Subscribe to eGrowth if you wish leverage the platform and publish your articles.