India getting smart and technically savvy
We are moving forward in life in the business world, this is for sure.
The environment is indeed getting better for smaller companies, especially technically savvy ones.  This can be seen in companies like Paypal making it easier for Indian sellers and freelancers introducing online FIRC to make it easier to do work and do business.
India has also become the third largest nation for early stage start-ups which is indeed making a good statement for the growth of the country.
An event is being held for Micro, Small and Medium Industries in June this year in Delhi. Make sure you book your tickets to Delhi.
It has been seen that things are indeed getting better for small businesses in India with the government trying its best to motivate them.
Like many entrepreneurs,  Narayan worked on his dream and has indeed found a lot of success in helping people fulfil their dreams in the process.
Another Narayan we all know of is Narayan Murthy, of course. A principled and ethical entrepreneur, there are indeed many things we can imbibe from his life's journey.
Hope you enjoy reading our News Bytes just as we have enjoyed putting them together.
PayPal introduces online FIRC for ease of Indian sellers, freelancers
PayPal sellers receiving payments from across the globe can apply for an FIRC online by filling a form on the PayPal website and paying the FIRC fee via NEFT
Scale-up successfully: growth strategies for early-stage startups
With over 4,200 tech start-ups, India has become the third-largest tech start-up centre globally.
5th MSME Expo to be held in Delhi in June
MSME Development Forum will be organizing the 5th India International MSME Start-Up Expo from June 21 to 23 2018 at Pragati Maidan in New Delhi
Ease of doing business in India: Things get simpler for smaller companies
The Ministry of Corporate Affairs (MCA), Government of India issued a notification on June 5, 2015 exempting private companies from compliance with certain provisions of the Companies Act, 2013, seemingly with a view to enabling ease of doing business for private companies in India.
Creating Entrepreneurs, the Narayan way
Like many entrepreneurs, Mr Nararayan left a regular job and began his own venture as he wanted to chase his own dreams, which was enabling others to become entrepreneurs.
Being Narayan Murthy
Narayan Murthy has many lessons for all of us to imbibe and remain successful.
Look forward to hearing from you on our News Bytes.
Team eGrowth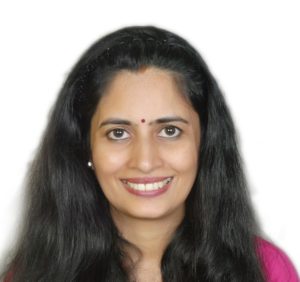 Jamuna Rangachari is the digital content curator at eGrowth
eGrowth is world's first BAD (Business Advisory and Development) Platform. Entrepreneurs committed to growth in their business are our members. Do Subscribe to eGrowth if you wish leverage the platform and publish your articles.