Change is growth

The amazing thing about business and life itself is exponential growth. We are very happy to be enabling this all along in our journey at eGrowth, growing steadily and enabling and empowering others too.
We are happy to bring to you the stories of our premium members who are indeed makes us proud of our journey and bring to you one of their stories.
It is not enough to just say we are one nation. We should indeed become a nation that knows about all its regions.
Very few of us know enough about all the regions of India. It is time we get to know more about all the amazing regions we have.  We bring you the story of a lesser known town, Coimbatore.
Coimbatore is certainly a fast emerging market that many of us need to know more about. It is worth investing in and yes, even visiting because of its salubrious climate
Becoming a man of value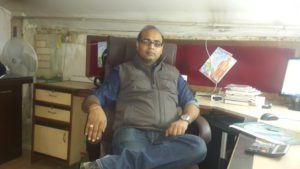 There are some who want money, some who want fame, and some like Praveen Modi, who wants to follow his profession and also become a person of value.
We are happy to introduce him to all.
The Manhattan of South india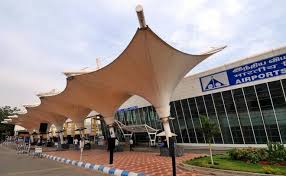 A self-made industrial city, as most Coimbatoreans would proclaim, Coimbatore is among the most industrially developed and commercially vibrant districts in Tamil Nadu.
Coimbatore chamber plans agri seminar in effort to draw more people into farming
The Indian Chamber of Commerce and Industry Coimbatore (ICCIC) has vowed to attract new entrants into farming in a small but meaningful way.
Challenge to turn India's growth rate to double digits: Modi
Prime Minister Narendra Modi on Sunday said the Indian economy grew at a healthy 7.7 per cent in the fourth quarter of 2017-18 and the challenge now is to turn this to "double digits".
Global policy trends that should interest Indian infrastructure sector
As the Government Pension Investment Fund (GPIF) in Japan, the largest pension fund in the world, goes through a structural asset allocation shift, there are opportunities for countries such as India.
Despite consolidation, Ericsson hopeful to grow India business; to start export from Pune facility this year
Ericsson is expanding its Pune manufacturing facility to start export of telecom equipment by end of this year to other Asian countries at a time when its Chinese rival Huawei has stopped local assembling