Though there are many pitfalls in our nation, like in the world, Indian businesses and by extension, Indian businessmen are being recognised more and more. This can be seen in more and more people investing in India and India investing abroad as business, after all, is always a dynamic process.
In fact, the one thing we all need to do is to accept change in the journey of our life, and this would make the whole successful for us and the people we work with.
On this note, we can observe only those that are willing to observe, change themselves and be committed grow in the journey of life.
We bring to you the stories of true India Shining, what we need to be aware of with regard to GST taking the examples of other nations seriously and how we are moving towards solar power with China. Solar power, is, after all going to be the new fuel with rising fuel prices being a concern for all of us.
We also bring to you the story of our entrepreneur and an article on qualities of successful entrepreneurs.
Zendesk to focus on India as business grows faster than global growth rate
Zendesk is looking to double down on investments to scale its India team and grow its existing client base, both in number and services offered to them
India, China lead global solar power expansion amid falling costs
The world's largest operating utility-scale solar projects are concentrated in China and India, according to an analysis by Institute for Energy Economics and Financial Analysis.
Jio going global? Mukesh Ambani eyes a foothold in Estonia to capture Europe
After disrupting India's telecom market with freebies and cheap data, Mukesh Ambani's Reliance Jio is now eyeing Europe.
Malaysia scraps GST, experts advise caution to Indian govt
India studied the Malaysian model before implementing the GST and borrowed the anti-profiteering clause to ensure GST benefits are passed on to the end-consumer by the industry.
Many of us do not take the step of taking a step to follow our passion. This is not the case with some like our premium member Amit Verma. He had a lot of experience in leading people so began his own venture, guiding and helping people in following their own dreams. Making people realise their dreams was, after all, his own dream. Read more at
'The future is created by those with the imagination to dream it, and the resolve to achieve it.' – Tim Fargo Entrepreneurship is not as glamourous as it looks on the internet. We all wish it was just about making money, posting inspirational quotes and wearing an expensive suit. A start-up is a venture that needs a lot of work and investment. It requires so called entrepreneurs to roll up their sleeves and see to the vision of their business. Let us understand this from the key qualities of successful entrepreneurs and try to cultivate it ourselves. Read more at
Team eGrowth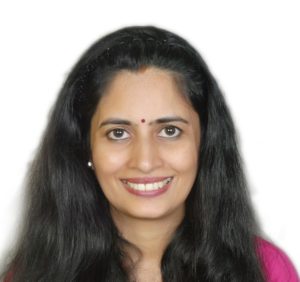 Jamuna Rangachari is the digital content curator at eGrowth
eGrowth is world's first BAD (Business Advisory and Development) Platform. Entrepreneurs committed to growth in their business are our members. Do Subscribe to eGrowth if you wish leverage the platform and publish your articles.