We often either think becoming rich is impossible or that it is meant only for  a select few. The fact however is it is possible for all of us if we apply certain principles. While some do not know what to do, some have found guidance. Sid Shah, a premium member of ours, certainly related to an empowering technique and made it a part of his life. Today, he is happy to be helping others also realise this dream of theirs. 
Response to our queries
What made you step into the domain you are in now?-
I wanted to make difference to peoples lives, to create new possibilities for themselves and to empower them to live a powerful life and achieve grand success.
What makes you feel you have taken the right step?-
This technique has now become my burning desire
When in a challenging situation, who or what has helped you overcome it?-
Think and grow rich success principles that cover these kind of situations too.
What is the principle you follow in ensuring you give good advice?
Listening to the person asking for advice and understanding what they are looking for
What is the motto of your professional life?
Adding value and empowering others
What brought you to eGrowth and what you have gained from it ?

Egrowth is a wonderful platform for networking and promoting our company and our services PAN INDIA.
Being a premium member, we have gained a lot of visibility and business through eGrowth.
We are extremely pleased to say that we have got more than 50 participants attending our different programs from E-growth.
Who are the people who have inspired you?
Successful people living an enriched life
What is your vision for the future?
To coach 10 Million Indian the principles of think and grow rich
Is there anything else you would like to share with us ?
Everyone can find a purpose in their lives if they look for it.
As I complete speaking to Sid, I am happy to see how someone is exploring a path that is working on making him and others successful in the complete sense. He has found a technique he relates to and has made others also make it an important part of their lives.
Team eGrowth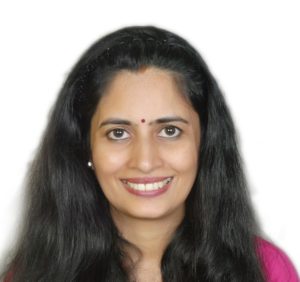 Jamuna Rangachari is the digital content curator at eGrowth
eGrowth is world's first BAD (Business Advisory and Development) Platform. Entrepreneurs committed to growth in their business are our members. Do Subscribe to eGrowth if you wish leverage the platform and publish your articles.