Much before the  launch of the Centre's campaign on developing the startup ecosystem, Infosys co-founder and venture investor N R Narayana Murthy has said times are conducive to make it the "decade of entrepreneurs" in the country.
Murthy, who runs venture investing firm Catamaran Ventures, said there is a "lot of" venture capital money available and the government is also very enthusiastic about facilitating them. He acknowledged the thrust the government is giving to the area
We know that Murthy is one of the giants of India's IT industry. In 1981, he founded Infosys, a provider of consulting and business process outsourcing services, which is today India's sixth largest publically traded company. Some principles of this worth emulating are given in this profile.
One of the wonderful things about him is that he is both humane, simple and still one of the richest men in India.
He has learnt many things from his  upbringing and often recounts the important principles that his father taught him
The first one was "If you cultivate inexpensive habits, you will not become a victim of money in later years. And, you will not fall into the trap of greed which leads you to do things that you will later regret."
We all know this is extremely important as many of us do fall in the trap of greed and do many things that we are ashamed of. We often do share this with others but do not take it seriously as Mr Murthy has.
The second principle that his father told him was  "You must cultivate the habit of reading." In those days, in India (actually even today), every small town had a public library from which you could borrow a book free every day. You could also read magazines, journals and newspapers there, whatever you wanted. So, this habit did not cost any money.
Murthy told this to heart and did keep reading always. He still ensures he always reads and therefore remains updated on all current events.
The third one was  "You learn to enjoy music." My father was a schoolteacher. Murthy shares that they were eight children and  were quite poor. So much so that they did not even have a radio at home. This was of course the early 1950s. Still, his father  said, "Why don't you go to the public garden and sit there. They play music from 5:30 pm to 7:30 pm." So,  Murthy used to go there, sit there and enjoy music for an hour. And, that was free.
Finally, his father told him, "Cultivate good friends and discuss interesting and useful things with these friends. These conversations do not cost you any money. Murthy is not at all greedy and works only for the pleasure it gives him and the habits that he has learned from his father that he practises till today, are:
1. Reading books. (he spends a reasonable amount of time in reading books on physics, mathematics and computer science).
2. Listening to music. He listens to Indian classical, Indian film songs in Hindi and Kannada, Western pop songs, Western classical and music of many nations.
3. He has a few friends with whom he can spend a lot of time.
Now, these are simple things we all can do and incorporate in our lives, whoever and wherever we are.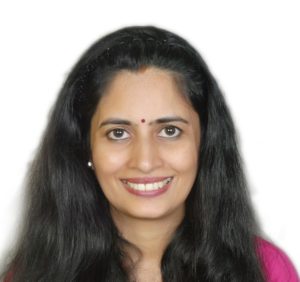 Jamuna Rangachari is the digital content curator at eGrowth