We think of princesses as being connected to fashion, style or glamour. There are some who are refreshingly different, one of the rare ones being Aalilya Sultana Babi.
Not many of us are aware that India was one of the largest Dinosaur nesting site in the world. And the fossil site at Balasinor has unearthed a huge cache of fossilised eggs of both theropods and sauropods! A stocky, horned, 30 foot long predator roamed parts of western india and feasted on the long necked sauropods.
Aaliya Sultana Babi has spent good years of her life, fighting tooth and nail to preserve the precious relics of the extinct dinosaur species that once lived on the land, which belonged to her forefathers. Aaliya who is the Princess of the Babi dynasty of the erstwhile princely of Balasinor, has taken it upon herself to advocate for the protection and preservation of the rare dinosaur fossil site in the Raiyoli village. It is not just a cause but also her passion. Aaliya along with her brother runs the Garden Palace Heritage Hotel from her royal palace in Balasinor, offering a home stay with the royal family.
It is through her hotel that she has promoted the dinosaur relics, generating international interest in the site. Personally guiding guests on their tours to the site, she ensures that the people carry back the message for others. She tours widely, engages public during her interactions to actively promote the cause that she has committed her life to. Despite being a royal princess, Aaliya has spent much blood, sweat and tears to bring recognition to the site.
She still calls herself a student of her subject, taking every opportunity to accompany learned paleontologists to learn as much as she can about dinosaurs. Every month, she hosts guests of the 'Maharaja Express' that arrives in Balasinor –the only location in Gujarat –to allow tourists an opportunity to interact with the 'Dinosaur Princess'. Many foreign tourists vouch that they have been floored not just by the hospitality of the royal family, but also with the dinosaur site that she is fighting to protect. Her endeavors have made international headlines – and the photogenic and camera friendly princess is always willing to oblige, so long as it furthers her cause for the park. She has been featured in various newspapers and magazines like Femina, Hello, Hi Blitz, Gr8, India Today, Times of India, Daily Mail, The Indian Express, Various international newspapers and magazines and television shows like Cooking for the crown, Discovery Channel, BBC, Royal Reservations for NDTV Good Times History channel , Living Foodz , Travel XP etc. Aaliya is a philanthropist and supports a couple of schools in Balasinor. She is also trying her best to support artists by promoting their work through her label, 'Aaliya'
Apart from conducting classes to educate youth about tourism and management, dinosaurs and fossils across college campuses and schools in her state and abroad. She conducts tours for children and all those who are interested in studying this amazing part of our heritage.
So, the next time your children want a 'different' holiday, take them to Balasinor.
Team eGrowth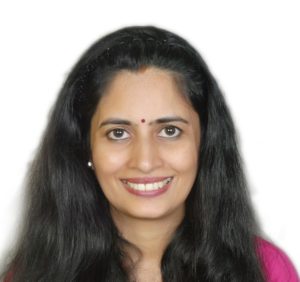 Jamuna Rangachari is the digital content curator at eGrowth
eGrowth is world's first BAD (Business Advisory and Development) Platform. Entrepreneurs committed to growth in their business are our members. Do Subscribe to eGrowth if you wish leverage the platform and publish your articles.