For those who want Business Networking on the move
BUY & SELL
The buy & sell wall is your place to go all out to talk about your business. Get notified in real time. You can post, like, comment and share .
POST, LIKE, COMMENT and SHARE !!
BUSINESS NETWORKING
Experience the Business Networking Community in action 24X7. Get connected, Communicate, get direct contacts and build relationships to grow your business.
CONTACTS, P2P CHAT, INSTANT NOTIFICATION !!
DISCUSS
You are never alone. Discuss your business challenges and our experts will contribute to your business with their deeper understanding and experience.
EXPERT ADVICE, SOLUTIONS CONVERSATIONS !!
MOVE FORWARD
Your business environment continues to change, your tools for business growth also need to change. eGrowth App helps you to move forward
BUY & SELL –
POST your requirements and offers

Post, Like, Comment and Share the opportunities
Post Text, Images and Links to Videos

Generate LEADS

Follow up on your posts to get genuine leads

CLOSE Business

Follow through these leads to close real business

Get SEEN

Build a community around yourself
Enhance your corporate brand
Build your personal brand
BUSINESS NETWORKING –
Direct Contact Details

Get access to email id and mobile number of other members
Link to detailed personal profile on eGrowth.org
Social Media handles – Facebook, LinkedIn and Twitter Handles

Peer to Peer Chat

Chat directly with other members

Group Chat

Chat with others in groups
Location specific groups
Industry specific groups

Industry Connect
DISCUSS CHALLENGES –
Access to Subject Matter Experts

Post the challenges you face in your business
Our Experts respond to your challenges
Discuss further to get valuable inputs and solutions

Sharing Good Practices

This is a great platform for you to share and learn good practices
If you are an entrepreneur who is open for learning and growing, you are in great company
ON DEMAND –
Real time notifications

Get notified when someone posts on eGrowth App
Get notified when someone sees your profile

Ever Growing list of contacts

You do not need to save the contact details of the users
New users keep getting added to the App every day

Rich Search

Search users based on city
Search users based on Business Interest
Search users based on Name
Search them on Name of Company
GO PREMIUM –
Direct Contact details of members
Publish Blogs and Articles
Publish Events
Get Leads – contact details of those who publish requirements & offers

Post Rich Content – Text, Images and Links to Videos
Direct Contact details of members
Get Leads – notified of who sees your profile

Premium deals and offers
Birthday Announcement / Greeting
Get It Done services
Get Referred
Ask for References
Support from Community Managers
eGrowth helps you to expand your reach
eGrowth App is there for business growth, whether it will help to grow your business, The CALL IS YOURS
"The Leverage Model is a highly productive concept. I am taking it back to my business where I will work on how to help my clients to gain success "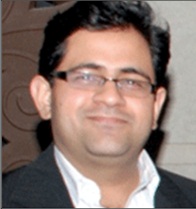 "I have been on eGrowth for about 8 months now and eGrowth is like family now. The Leverage model is very inspiring Atul has very ably guided us from A to A Square "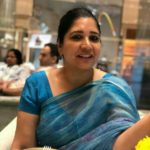 "The Leverage Model is really a very nice concept, We have been working on building the network, and leveraging the resources, Atul has told how to leverage the networks itself"
"The Leverage Model is a very powerful workshop. It has opened up many new areas for me to work on and implement in my business. I recommend all to participate in this workshop"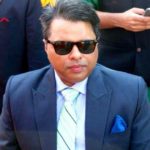 "
Asootosh Kkant
(Software Solutions, Loyalty, ID Management)
Who should consider to install eGrowth mobile App
If you are a successful entrepreneur or a starry eyed startup who is looking to alter the way the world conducts B2B business eGrowth App is for you .
If you are looking for new ways to generate leads, expand your business, spread to new territories and are interested in next generation Business Networking .
Our users come from multiple industries
IT / Application Development (ICT)
To experience consistent growth, connect and leverage those who cause it.
nurture your network