There are some people who value their freedom so much that they have the courage to pursue it with complete passion and become who they want to be in life no matter what others may be doing. We are proud to introduce Yogi Udgire,  one such premium member of ours, who has following his dreams with passion and dedication.

Answers to our queries
What made you step into the domain you are in now?
I did this to celebrate my Life. In fact, having time and money, made me leave my Central Govt Job and BE an Entrepreneur
What have you gained from an association with eGrowth? 
Learning, new visionary Friends, importance of networking and essentially, learning that exponential Growth can be a reality. I am experiencing what was a distant dream and concept earlier.
What makes you feel you have taken the right step?
I have experienced learning and understood the different approaches of causing results in life and business as well
When in a challenging situation, who or what has helped you overcome it?
I experienced God at every challenging moment as coming to my rescue have been my parents, sisters, wife and friends all of whom have contributed immensely in what and who I am today
What is the principle you follow in ensuring you give good advice?
Just take care of our own thoughts, be HOPEFUL and take Action coupled with the right habits
What is the motto of your professional life?
Celebrate Life
Who are the people who have inspired you?
Swami Vivekananda and Sirshree
What is your vision for the future?
All human Beings creating heaven on earth, being what I would term as Globizens.
Is there anything else you would like to share with us?
Business is easy and Fun. We need to  include it from childhood curriculum
Team eGrowth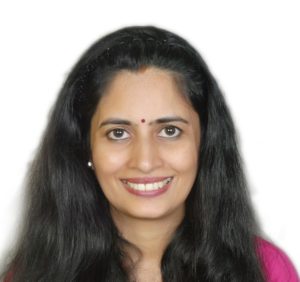 Jamuna Rangachari is the digital content curator at eGrowth
eGrowth is world's first BAD (Business Advisory and Development) Platform. Entrepreneurs committed to growth in their business are our members. Do Subscribe to eGrowth if you wish leverage the platform and publish your articles.