There are some people who remain static in their and some who are quite dynamic. Such a dynamic person is one of our premium members, Lion Amir Virani, is certainly one of a kind as he is always looking for new areas to step into, guiding and encouraging people all the time. In a myriad ways, he has indeed been able to reach out to many in the journey of his life and hopes to keep doing so.
Answers to our queries
What made you step into the domain you are in now?
I was always inclined towards social inclusion, growth, learning, creativity. With Cynergi, we have focussed on 4 Areas :
Cynergi Writers Forum , a community platform for content learning,
Cynergi Media Group to help Startups / SMEs (small and medium enterprises) with their Digital & Media requirement
Cynergi Hub – that consists of a shared space, training room, meeting room, video recording facility and services like loans and funding, company formation services, digital signature certificate,
Cynergi Connects – emagazine cum knowledge plat form for startups and SMEs for legal guidelines, knowledge & social interaction
What makes you feel you have taken the right step?
I have seen growth in my personal & professional life. I have formed an Educational, Community platform, Cynergi Writers Forum which is Pan India organisation with 2000+ members, which is helping the community members with learning content, creativity, Networking & Growth opportunities.
When in a challenging situation, who or what has helped you overcome it?
Whenever in a challenging situation, I sit back and think about what else could be possible. Meditation and reflecting on the possibilities along with getting in touch with others  for any queries has also helped.
What is the principle you follow in ensuring you give good advice?
My Motto is You Win, I Win. I follow Law of Abundance to give guidance to my friends, colleagues who are in touch for any queries.
How has your association with eGrowth been beneficial to you?
eGrowth is a collaborative platform that has kept its promise by connecting me to many.
  What is the motto of your professional life?
To be recognised worldwide as a social entrepreneur touching lives of one Million people.
 Who are the people who have inspired you?
My inspiration is my family. Batman has inspired me to work on my limitations and fears. The dictum, I am full of possibilities guides me everyday
What is your vision for the future?
Forming a global village for creativity, growth and transformation. Here, there would be s love, peace and harmony at workplace and home
 Is there anything else you would like to share with us?
"You have one life, stop Worrying and start living" is a principle of mine. My motto for living is accept the situation with its challenges and work sincerely to improve things. This attitude always yields results.
As I finish my interview with him, I am indeed quite impressed with his dynamism and positive attitude. We do need people like him in this world and I am happy that he is part of the eGrowth family.
Team eGrowth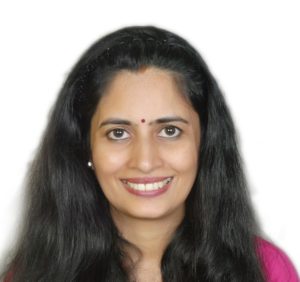 Jamuna Rangachari is the digital content curator at eGrowth
Do email me at jamuna.rangachari@gmail.com if you wish to be covered.
eGrowth is world's first BAD (Business Advisory and Development) Platform. Entrepreneurs committed to growth in their business are our members. Do Subscribe to eGrowth if you wish leverage the platform and publish your articles.