I am simple and fun loving person. After graduating From Commerce stream I worked as tele-marketer for Standard Chartered Bank and later worked at WNS. I worked for four and half years in WNS as a Quality Leader. Later I got married and shifted to Panama City for 9 years. As i came to India around 4 years ago wanted to do something new and exciting so I opted for a Digital Marketing Course. When I want something I see to it I get it done, as it makes me happy too. Though, I am adamant for certain things to happen in my way I am flexible too. I have 2 kids the older daughter is 12 and younger son is 8 yrs old, they keep me on my toes all the time. I love to travel and enjoy going for movies. I had learnt power yoga which gives me energy and strength to work in the hectic schedule. My life has just been around my work and family. I enjoy my work and spending time with my family. I strongly believe in Karma, "do good good things comes back to you".
I am a certified Digital Marketer . I have been in this business for 3 years. I work for Kiah Advertising Agency. Basically I create ads and promotions on all social media platforms like Facebook, Instagram, Twitter, LinkedIn, Pinterest, Google Plus and YouTube. Today's time Social Media is a must and needed to promote the brand or services on Social Media platforms. Google Adwords is another feature which is keyword research, where you can be on 1st Page of Google Search.This is becoming more popular nowadays as everyone wants their business to be on top page of Google. SEO and Website designing is also undertaken. We have experts to perform this work and helps your business growth.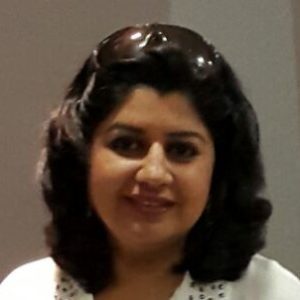 Seema is a Digital Marketing professional from Pune.