Please tell us about yourself
Hi. I am author Kshama Rao. I am married and have a sixteen year old daughter. I am an art lover and passionate, ambitious, energetic writer. Life is full of turns and there will be so many hindrances. I believe that hard work and will power is the key for success.
Share about what you do
I am a writer. I am a published author of three books and expecting my fourth book to be published. My first book is 'Homemade facials, masques and beauty tips'. My second book is 'DIY cosmetics and cleaners' and third book is 'Pregnancy guide and home remedies'. My books are sold worldwide. I also write guest posts for different blogs and newspapers. My fictional short stories are also published in different blogs.
Say something about your beginning
I was in Africa (Tripoli) for eight years during my childhood as my father was a government doctor there. I am a post graduate in Science (MSc in Human Development) passed out from Bengaluru university. I started writing for a web and software development company as a content writer.
What have been some of your achievements
My books are sold worldwide with sixteen online and a few offline book retailers. I am very proud to say that my books are sold with world's largest book retailer 'Barnes and Noble'. I have won the writer award for the newspaper "Reporther".
The difference you have made to others
Well, I am trying to manage my time in a productive way and utilizing my abilities. My books are related to 'home remedies'. 'Home remedies' really work. They are not expensive and are natural. Commercial products are full of toxins and cause tumors, hormonal imbalance in people. I feel happy when people appreciate my work and ask for tips on writing and getting it published. Many people who read have found my books useful.
What do you want to be acknowledged for
I want to be acknowledged as a successful and famous writer.
Anything else you wish to share
1) Be productive and not busy.
2) Seek knowledge from cradle to grave
These two quotes have influenced me the most.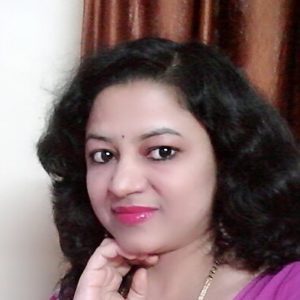 Kshama Rao from Navi Mumbai is an author of 3 bestsellers and is working on her 4th title
If you want to be featured in My Journey – By eGrowth, click here