My Journey – Dr. Priyanka Puri
Please tell us about yourself
Born in Delhi, I'm blessed to have two lovely families on both sides. My best friend and my partner Amit Puri works as a Stratgery Professional with JK Paper. We have a little angel Pavani, she is 3.5 years old has made everything around joyful. I live in Gurgaon with my family since I got married.
Share about what you do
I am an Implantologist  and Consultant Aesthetic Dentist. I run two multi-specialty Dental Clinics in Gurgaon : SMILEXPERTZ since last 7 years. We provide end to end dental care to patients having all specialized services under one roof from Dental Implants, Smile designing, Kids dentistry , Gum surgery, orthodontic treatments and full mouth rehabitation cases etc.
Say something about your beginning
I Graduated as a Dental Surgeon in 2008. I started working in private practice since 2006 in Delhi as was really very passionate about Dentistry. My love for dentistry took me places to learn and specialize in different fields of dentistry. I have done specialized courses in Prosthodontic Rehabilitation, Endodontics. I am a certified Implantologist and Aesthetic Dentist from New York State University.
What have been some of your achievements
First girl in the family to become a doctor. I have worked for prestigious institutions like AIIMS, The Mother Teresa Foundation, MAX hospitals, Apollo Clinics.  I have worked for several NGOs like Karuna Prem to create oral well being in masses and to educate and motivate them for preventive measures in oral care. I have worked as Senior lecturer at Krishna Dental College for 2 years teaching young blooming dentists. In 2012 after my marriage I started SmileXpertz . I have two centers – one in Sector 56 and second one DLF Phase 4 Gurgaon.
The difference you have made to others
I have worked sincerely and honestly  in creating every smile that I have received to transform it into  more healthier and brighter smile personally   and professionally, and I feel there is so much more to learn, do and achieve.
What do you want to be acknowledged for
I want to be acknowledged for the sincere effort that I have put in to create this small little world around me which is growing blissfully.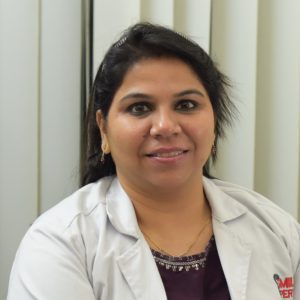 Dr. Priyanka is an Implantologist  and Consultant Aesthetic Dentist, she runs two multi-specialty Dental Clinics called SmileXpertz in Gurgaon
If you want to be featured in My Journey – By eGrowth, click here