Please tell us about yourself
I Arjita Chopra very bubbly, extrovert, like to enjoy my life, happy go lucky kind of a person, mingles very easily with everyone very creative and and gives expression to my thoughts through brush and paint. I believe in leading a value oriented life.
No values no life.
Share about what you do
Creative mind being very practical can create the best for the whole universe by having wonderful and generous thought this thought gets and outlet through the colourful vibrations on the Canvas with a brush and paint. My creativity along with value oriented life help me half an acre for myself in this big world I almost gave more priority speaking my emotions through brush and paint that is why this became my passion and a way to earn for myself I was working till date with real estate to be more realistic about my dreams I could learn a lot in this competitive world in this field
Say something about your beginning
I was very extrovert in my childhood always finding a way to play with my friends, naughty I was. I did my schooling from Amity International Noida
What have been some of your achievements
I was very good in skating could get silver medal for myself in skating championship while in School. I could win many fields and accolades for my painting and drawing. I always represented my school in painting competitions.
I started working very early my first job was a language trainer in Wipro thereafter I had a short stint in Oberoi Hotels.
The difference you have made to others
My generosity and honesty in today's world leave a mark on everyone at my workplace
What do you want to be acknowledged for
I always want to be knowledge for my sincerity and my clean and clear heart
Anything else you wish to share
I love to enjoy my work in every possible way.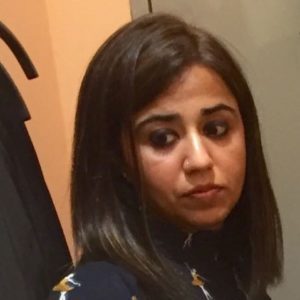 Arjita Chopra is a painter, based in New Delhi
If you want to be featured in My Journey – By eGrowth, click here