Diverse experiences are a challenge for many. It is some, like Nayan Bheda, our premier member, who takes it further and turns it into an adventure of life.
Answers to our queries
What made you step into the domain you are in now?
The challenge of creating new and diverse things has always been appealing to me. The ever-changing technology suits my nature and feeds my creative imagination. Creating new ventures has been nothing short of an adventure for me.
What have you gained from an association with eGrowth?
In today's era, networking is the key to success. eGrowth gives me the platform to connect with other entrepreneurs, understand various business formats and models and also provides access to vendors for my business.
What makes you feel you have taken the right step?
People can set different goals and parameters to judge and quantify their growth. Growth can be in terms of the money earned over a year or the knowledge that one has accumulated. For me, it is the new things that I have learned and the number of people that I've been able to help which show that my growth is in the desired direction.
When in a challenging situation, who or what has helped you overcome it?
Whether starting a new journey or running an established business, challenging situations and obstacles are common place. Adopting a positive attitude and having faith and belief in my own abilities have helped me to overcome any hurdles.
What is the principle you follow in ensuring you give good advice?
Businesses and people are as different as can be. The things that have worked for me in the past may not necessarily work for someone else. So I'm aware my advice may not be useful to every person. This is the principle that I follow when someone is looking at me for advice.
What is the motto of your professional life?
Mine is a simple motto – Learn & Earn. One should keep learning new things while earning. I make it a point to study the new things I come across and to keep earning friends, money,and reputation.
Who are the people who have inspired you?
I have mentored and trained thousands of aspiring entrepreneurs. I have encountered even more throughout the different ventures and journeys I have undertaken. These are the sources of my inspiration.
What is your vision for the future?
The entire world is entering the digital era. Digitization is shaping new businesses and society as a whole. While on one hand technology paves the way for collaboration, on the other hand people are becoming isolated. Technology will create more opportunities for entrepreneurs who are willing to adapt and misery for people who cannot adjust.
As I finish speaking to him, I do feel he is indeed on the right track with the right attitude and wish the very best in his adventurous journey in life.
Team eGrowth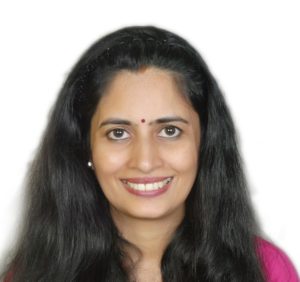 Jamuna Rangachari is the digital content curator at eGrowth
eGrowth is world's first BAD (Business Advisory and Development) Platform. Entrepreneurs committed to growth in their business are our members. Do Subscribe to eGrowth if you wish leverage the platform and publish your articles.