Many of us do not take the step of taking a step to follow our passion. This is not the case with some like our premium member Amit Verma. He had a lot of experience in leading people so began his own venture, guiding and helping people in following their own dreams. Making people realise their dreams was, after all, his own dream.
Excerpts from an interview with him
 What made you step into the domain you are in now?
After a decade of corporate experience and leading a team of 125 people (started with 13 members), I decided it was time to be on my own. And make available my experience and skills and strengths to people at large, especially the Small and Medium Scale Enterprises. The contribution to an entrepreneur of growth oriented and value driven solutions is immense. And there is a huge need for such services in India. I have an in depth experience in education, overseas visits, tourism and in areas like strategic planning, marketing, promotions, events, franchising and more.
 What have you gained from an association with eGrowth? 
From e-Growth, I have learnt about connections and how we can leverage community to spread our work far and wide.
 What makes you feel you have taken the right step?
I am believer in instinct. When your gut voice says you something you got to listen. I was clear that I wanted to be an entrepreneur, after being an intra-preneur for 10 years. And the learning curve for me till now has been phenomenal. And I have settled down well with my work now.
 When in a challenging situation, who or what has helped you overcome it?
Two things that help me in such situations is a calm mind and solution centricity.
We panic quickly, it is a human tendency. This affects our responses and hampers clear thinking. So remaining calm is very effective in any challenging situation.
Majority of the time, when challenged, people talk and discuss the problem. They want to strip it down to how, why, who of it. That is great for analysis but the timing of it is wrong. It is to be done, once the challenge is over. The focus should be on Solution and how to get there. This is a great strength area for me, as I do not worry about the problem and I am tuned for a solution.
What is the principle you follow in ensuring you give good advice?
First and foremost is honesty, Brutal honesty. There is no sugar coated advice coming from me. Second is that value addition for the client is at forefront. That is the guiding path for me.
Third is that I separate the business from the owner. If the business needs something, I am not afraid to say it straight to the owner. And ensure he/she is not in the way of what the business requirement is.
 What is the motto of your professional life?
Do not cheat.
  Who are the people who have inspired you?
Many people have over the course of my life. One of them is Astronaut Sunita Williams. I have met her thrice now and she is phenomenal in her conduct and warmth. She is humble, smart and ever smiling. I had a privilege of hosting her for a fire-side chat and she just blew me away with her personality…
 What is your vision for the future?
I believe strongly that spiritual side of humanity, that was lost in the Industrial era is going to return. Mankind needs it badly now. In fact Artificial Intelligence will spurt the spirituality in mankind. I also believe that Indian students are not preparing for the future. We are chasing jobs that are from the past. They have outlived their value in the developed world and we are now following those. Industries like robotics, AI, healthcare, food analysis, cyber security, block chain, geo informatics and more will shape our world in the coming decade. And I do not want Indian students to be left behind.
 Is there anything else you would like to share with us?
Well, I am passionate about communication, public speaking and personal branding. I would be happy to share my wisdom in these areas with fellow e-Growth members. And would be happy to organize workshops on it for members.
After interacting with Amit, I do feel we all need to listen to the gut to take proper decisions in the journey of life.
Team eGrowth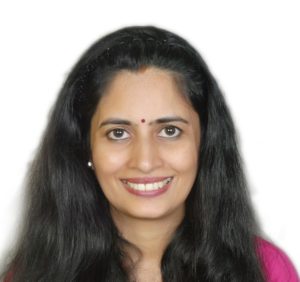 Jamuna Rangachari is the digital content curator at eGrowth
eGrowth is world's first BAD (Business Advisory and Development) Platform. Entrepreneurs committed to growth in their business are our members. Do Subscribe to eGrowth if you wish leverage the platform and publish your articles.