Many of us seem to have forgotten the elderly which is one of the reasons there are organisations who try to bridge the gap.  Girish Gupta is the co-founder of an organisation that focuses on looking after senior citizens.
As this does require action, we are glad to be supporting those who are doing yeoman service in this area.
He shared the following with us on his journey.
Our founder realized in 1962 those in coming yrs the children's will become very selfish and after taking the business and property of their parents they will neglect them. The parents/ sr. citizens may lead isolated and insulting life. Even they can take the step to leave the house and lived in the ashram & the aged homes. With this feeling in mind he started the society and makes the felicitation & honoring ceremonies of the sr. citizens for the awareness of the respect, dignity & care for them.
Later on time to time other services, for health checkup. Arrangements for the touring for them  and computer education etc. started.
Training to the youth to sensitize them for the spiritual & human values for the respect, dignity & care was started in schools and colleges. These programs are continued. The brochure of the society are enclosed which gives the idea of so many programs and the vision & mission of the society.
We have learned never to give up, and be confident in whatever we do. There may be tough times, but the difficulties which we face will make us more determined to achieve our objectives and to win against all the odds.
Our Objectives
Below are the objectives on which we work.
To cultivate the feeling of respect and honour for senior citizens and conduct awareness programs for them.
To Support family integration and solidarity via dialogue in schools, community forums, and local media on: inter-generational exchanges, family consultation, equitable task-sharing in the family, especially care-giving, causes and remedy of abuse of older persons in domestic setting or family.
To Provide security and support including income earning opportunities and maintain or distribute RAI Pension.
To Introduce & Establish Senior Citizens Privilege Card and publish news magazines as well.
To Act as an advisory body on geriatrics, to the Government and carry out research, collate and disseminate data.
To Establish and maintain a seniors bureau – directory of seniors according to talent and expertise, to provide paid and unpaid opportunities in community development.
To Provide medical aid, health & hygiene, adult literacy including computer education recreation, spiritual and counseling programs with running mobile dispensary and ambulance facility and establish RAI community center and aged home.
To Support practices that ensure dignity in death, support in bereavement, and respect for the wishes of older persons in these regards.
To Support surrogate kinship programmes of families or community groups for older persons living alone.
To Establish joint ventures abroad and felicitate senior citizens by giving different International awards.
After speaking to him, I feel extremely moved at his passion to serve the elderly and am glad that eGrowth is playing a role in spreading the message of his organisation.
Team eGrowth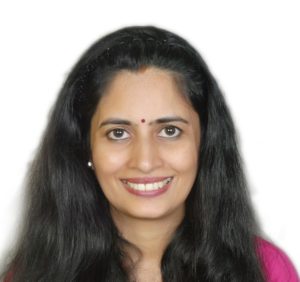 Jamuna Rangachari is the digital content curator at eGrowth
eGrowth is world's first BAD (Business Advisory and Development) Platform. Entrepreneurs committed to growth in their business are our members. Do Subscribe to eGrowth if you wish leverage the platform and publish your articles.