It is quite heartening to see entrepreneurs who work on their dreams relentlessly. One such entrepreneur is Prateek Malik whom we are happy to have interviewed.
His response to our queries are given below
What made you step into the domain you are in now?'
I'm an Independent Business, Marketing and Tech Consultant and have set up my own website.I am also the co-founder and CEO at StartupWish and JobDro
My entrepreneurial instincts have been developing since I was in the first year of my engineering course and I had started developing and selling mobile apps to various firms. During my years of experience as a techie, I understood that each type of a market is driven by the principles of business. After that I had a decent involvement as a business development and marketing manager at several firms where my responsibility was to handle regions much larger than my previous experience. It induced a calculative risk taking capability and eliminated any apprehensions of communications or venturing into new domains. I would say I did not step into this domain, it was a memorable flight and I'm continuing to fly over this domain.
 What makes you feel you have taken the right step?
Working as an employee for a particular organisation restricts the ability of a person to develop wiser dimensions of business perception. For instance, a person working in the fashion industry would never understand how the affordability of semiconductor components will change the way the world operates. Being an entrepreneur one bears an inherit ownership of a project and diligently strives to deliver more each time. It feels right to disrupt market with innovation, to generate employment for the society and to have a contribution in the growing economy of India.
When in a challenging situation, who or what has helped you overcome it?
It will too narcissistic to say that one never needs support. In challenging situations, the first hand help one takes is from one's own set of principles. Then, your professional team, friends and family. For optimal learning, one should try to solve as much problems as possible individually. However, a balance needs to be maintained of time input vs. returns for that problem and the power of a team needs to be leveraged accordingly.

It is also important to highlight that the person or group solving the problems for you must be properly incentivised.
What is the principle you follow in ensuring you give good advice?

 I follow the principles of universality while providing an advice. Many times, it has been noticed that people will apply a piece of advice at every single instance where they deem it to fit well. Unfortunately, this can be lethal in certain situations and this is the reason they change their advisors. Along with being plainly truthful, the advice must be universally acceptable and should benefit the recipient in all instances. The format and procedure can be dynamic, but the advice should be a standard concept for one and all.
 What is the motto of your professional life?
 The motto of my professional life is "To infuse a common sense of uncommon sensibility" .
We have known in history that even the strongest of the minds get shadowed by the narrow vision of their intellect and that shear focus deprived them of decisions that could be taken simply by using common sense. It has become uncommon because we have forgotten that natural sensibility to utilise the basic senses. One doesn't need the sixth sense for everyone, common sense is enough to make a better world.
Who are the people who have inspired you?
I am an avid follower of Elon Musk, Nikola Tesla, Howard Hughes, Steve Jobs, Simon Sinek and Neil deGrasse Tyson. 
Each one of them and many more have inspired me to be a pioneer, to devote efforts towards innovation, to worry about solutions first and profits later. The aim should be to simplify the lives at a global scale and to set foundations for a better future.
What is your vision for the future?
My vision for the future is a world where humans have evolved enough to solve all existing issues. However, there is a paradox in our existence and that perfection can only be aspired and never truly achieved. The world will find it difficult to explore the reasons for existence and this surging monotony is the reason why businesses are creating 24 x 7 engagement platforms. My vision is towards a future where each person is highly aware and contributing in the mutual development, where each process is automated, secured; and free movement of trade and people is possible. 
Is there anything else you would like to share with us?
As a parting note, I would like to remind everyone of one Steve Jobs presentation about marketing and business. He asked companies to focus of the core ethics of 'Why'. It should be the first time each business needs to be clear about. People are interested in why you do it more than what you do or how you do it. Only 10% of the companies figure out their 'why' clearly and those are the companies that win the long term race.
Team eGrowth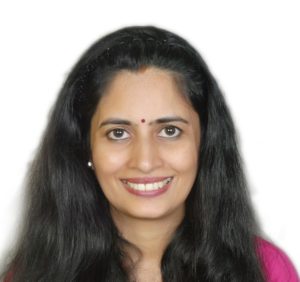 Jamuna Rangachari is the digital content curator at eGrowth
eGrowth is world's first BAD (Business Advisory and Development) Platform. Entrepreneurs committed to growth in their business are our members. Do Subscribe to eGrowth if you wish leverage the platform and publish your articles.