Gurgaon or its new name, Gurugram is no longer a rural area but an emerging business hub. Not emerging, one could say it has actually emerged already. Let us understand the story of Gurgaon to understand success and hope.
Children in Gurgaon no longer want to work on the land. For them, software engineering or industry is the new occupation of choice.
It's not surprising. Their paddy fields have given rise to India's latest technology hub – tall glass buildings dot the skyline, the hundreds of offices inside brightly light up Gurgaon. It's 7am in the morning. Buffaloes graze nearby, and farmers settle down to their traditional clay hookahs. There's very little left of their ancestral village.
"There are no farms left here for us to remain farmers," say many of t says. "Our hope is that our future generation will also be employed as software engineers in the offices that have sprung up here. Given good education and the right facilities, our children are also capable of achieving anything."
Many of my friends who now live in Gurgaon swear by living there always. Located just outside India's national capital, Delhi, the high-rise homes and offices in India's so-called "Millenium City" are the product of two decades of the country's rapid economic growth. Hundreds of software companies and call centres have set up shop here. The private sector is championing the India dream – it accounts for 87% of the total investments worth $72 billion USD (4.5 lakh crore rupees) that were attracted by the state (as of June 2012), according to the Associated Chambers of Commerce and Industry of India.
Unlike Bangalore or Mumbai, real estate is not a problem here; the city was started by developers so there is an abundance of high-quality office and residential spaces. So, in the 1990s, when multinational companies looked for office space to house thousands of employees in call centres in India, Gurgaon became an obvious choice. Other suburbs such as Faridabad were also well-placed, but a single decision changed Gurgaon's fortunes overnight.
Indian real estate company DLF persuaded Jack Welch – then the chief executive of General Electric (GE) – to set up a facility here, and in 1997 it became the first US company to outsource software work to India. That prompted others to come to Gurgaon
Genpact's story best illustrates Gurgaon's success. The company began as a call centre within General Electric, but it was hived off in 2005 as a separate entity, and began to service other clients outside of GE. Today it employs nearly 60,000 people, and has centres across the world.
Companies here also actively address themes like commuting, women's safety, best practices of hiring talent and managing attrition. Things may take time to fall in place but one can say that Gurgaon is the future of India.
Team eGrowth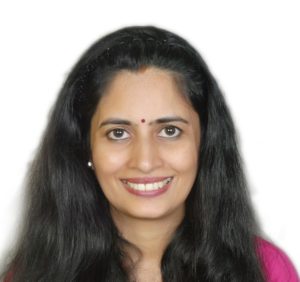 Jamuna Rangachari is the digital content curator at eGrowth
eGrowth is world's first BAD (Business Advisory and Development) Platform. Entrepreneurs committed to growth in their business are our members. Do Subscribe to eGrowth if you wish leverage the platform and publish your articles.