Some people find their own field quite soon as they have a natural affinity for it. One such person is our premium member, Rashik Kathuria , whom we are happy to be understanding more deeply.
Answers to our queries :-
What made you step into the domain you are in now?
Over the years I've been designing software products and helping organisation solve business challenges by effective use of technology.  I have been doing this for as long as I can remember – as an engineer, a manager, a trainer, a friend, and now in my current professional life as a consultant. Having a very early exposure to computers and programming helped me develop an interest in the technology and automation field. When the opportunity presented itself to make it a full time career, it was a simple choice.
What have you gained from an association with eGrowth? 
eGrowth has introduced me to several good friends. A lot of learning from people I have met in both personal and professional life. I have also learnt new and different ways of doing somethings that I thought could not be done in different way.
What makes you feel you have taken the right step?
I do a lot of things intuitively, which has helped me over the years. eGrowth is one of those intuitions.
When in a challenging situation, who or what has helped you overcome it?
Family and close friends have always been there to support me through challenges in life.
What is the principle you follow in ensuring you give good advice?
When asked for advice, the first question I ask myself is if I have enough experience and knowledge to add value. I look at the context from multiple perspectives and share these
What is the motto of your professional life?
"Technology is just a tool, what matters is how we use it to impact our lives"
Who are the people who have inspired you?
Over the years, several people inspired me, some of them are Bill Gates, Steve Jobs, Linus Torvalds (developer of Linux) and Brendan Eich (developer of JavaScript).
What is your vision for the future?
To help as many people as I can and create a technology product that improves the lives of the masses.
As I finish speaking to him, I do have a strong feeling that he will indeed fulfill his dream of making a product that helps everyone and we will soon him inspiring everyone.
Team eGrowth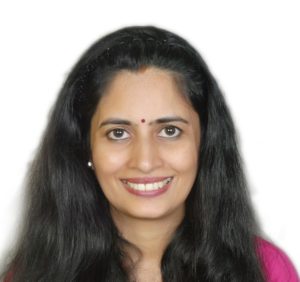 Jamuna Rangachari is the digital content curator at eGrowth
eGrowth is world's first BAD (Business Advisory and Development) Platform. Entrepreneurs committed to growth in their business are our members. Do Subscribe to eGrowth if you wish leverage the platform and publish your articles.