If there is anything that India has in plenty, it is resources. This means not just human resources but also solar energy. Let us capitalise this to save our environment.
India has tremendous scope of generating solar energy. The geographical location of the country stands to its benefit for generating solar energy. The reason being India is a tropical country and it receives solar radiation almost throughout the year, which amounts to 3,000 hours of sunshine. This is equal to more than 5,000 trillion kWh. Almost all parts of India receive 4-7 kWh of solar radiation per sq metres. This is equivalent to 2,300–3,200 sunshine hours per year. States like Andhra Pradesh, Bihar, Gujarat, Haryana, Madhya Pradesh, Maharashtra, Orissa, Punjab, Rajasthan, and West Bengal have great potential for tapping solar energy due to their location. Since majority of the population lives in rural areas, there is much scope for solar energy being promoted in these areas.
Being a tropical country, India is solar rich country having on average 300 sunny days in a year. India has higher solar irradiance compared to many other countries and solar electricity potential is between 4 and 7 kWh per sq. m per day in its most parts. Government of India has revised Solar Mission in 2014 with a target of 100 GW installed capacity of solar electricity by 2022. Out of which 40 GW is now projected to come through grid connected rooftop solar systems. Centralized grid connected and standalone solar energy strategy development is aiming towards energy security of nation for achieving '24 × 7 power to all'. States and Union Territories in the country have identified their solar energy potential.
We need to remember that this is an inexhaustible source of energy and the best replacement to other non-renewable energies in India. Solar energy is environment friendly. When in use, it does not release CO2 and other gases which pollute the air.
Here, not just the government, but even many colleges are playing a role. In fact, in response to the deteriorating air quality and growing vehicular population in India, team SolarMobil of Manipal Institute of Technology has developed a prototype for a four-seater sedan car designed to run on solar power as opposed to natural oil resources. We know that the role model of innovations Elon Musk, is also exploring solar energy seriously, knowing that this is the only energy that is sustainable.
Actually, in most areas of life and industry, when the young recognise what is important, we know it is here to stay. This is why industries, homes and even residential complexes aver that to be in business, we must go solar to whatever extent that is possible.
Team eGrowth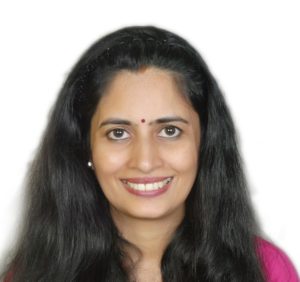 Jamuna Rangachari is the digital content curator at eGrowth
eGrowth is world's first BAD (Business Advisory and Development) Platform. Entrepreneurs committed to growth in their business are our members. Do Subscribe to eGrowth if you wish leverage the platform and publish your articles.