Why network is a question many people ask people us. The fact is this is essential for good business as we can see from many stories of success. We are glad to bring to you one more such story of success.
It is always nice to see eGrowth members getting benefitted from each other and this is exactly what happened to Jayesh Jani who deals in Aroma products and Darshana Trivedi who deals in gifting.
Very often, we don't know that perfume indeed has a unique role to play in our lives as smells do have a a "special effect" on the mind and body, uplifting moods and automatically creating a beautiful ambiance around. What is more interesting is the fact that there's a different perfume for every mood, for every occasion and for every season. Each perfume has a story of its own, and all of them is worth sharing.
Further, keeping this in mind, when technology is combined with the traditional art of perfumery and blending creativity with innovation to create unique experiences, the products are designed to easily blend within their environment and also with one another, thereby giving a truly exotic experience. In line with evolving customer needs, we have launched different product lines within perfumes, aroma's and diffusers.
Realising this, he is in this Business since 7 years and avers that his products are not a fragrance but a life time of rememberance. He deals in keeping the products of three companies, Fagrator, Sugadh and Soil fragrance. He does marketing in Mumbai through exhibition only.  He maintains that his ike Bathroom freshener/ Duffuser oil / car freshener are so good that people keep coming back for more.
The numbers speak for themselves. His turnover is now 25 to 30 lac per annum and he operates through home. More than just hard work, it is his passion that has kept him growing and expanding all the time.
We wish him all the best in the future too.
Team eGrowth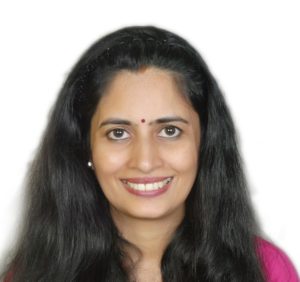 Jamuna Rangachari is the digital content curator at eGrowth
eGrowth is world's first BAD (Business Advisory and Development) Platform. Entrepreneurs committed to growth in their business are our members. Do Subscribe to eGrowth if you wish leverage the platform and publish your articles.