There are some people who listen to their heart and in the process, discover their passion. This actually makes them great entrepreneurs.  One of them is Geeta Nandakumar, who happens to be our active premium member.
Her response to our queries
What made you step into the domain you are in now?
I am a firm believer in following one's yen and passion. Reading and writing have been an integral part from childhood and of course, current affairs. And more importantly, the desire to understand what makes people tick and the fascinating journey of how situations unroll……. at a micro and macro level!
What makes you feel you have taken the right step?
My journey as a journalist has witnessed a lot of highs and what I am today ie the person behind Creative Vistas, which is focused on promoting art and culture is a logical continuation of what began soe three decades back. The fact that I am making a go of things with the same zeal is testimony to the fact that I get a terrific kick out of it. Creative Vistas has a long way to go in terms of achieving what I have envisaged. In any case, all that I have done in the last three decades has been the heart and soul of my very being.
When in a challenging situation, who or what has helped you overcome it?
There have been challenging situations galore. Family has been the bedrock of support. But, beyond that, the larger circle of friends, work associates and acquaintances have been a major fillip.
How has your association with eGrowth been beneficial to you ?
eGrowth community has been a huge comfort zone and one is happy to interact with the larger entrepreneurial ecosystem. Also, i have had the good fortune of two members from eGrowth participating as sponsors and also two others helping me to get sponsors. besides this, it is fabulous to network and help in getting access to newer opportunities.
What is the principle you follow in ensuring you give good advice?
One always looks to helping people in such a way that it becomes a win win for them. Another's success and joy is balm to the heart always!
What is the motto of your professional life?
Rendering quality service and enjoying the road. I derive tremendous satisfaction from my professional front and every milestone is a learning experience.
Who are the people who have inspired you?
Ayn Rand and her philosophy of self actualisation have been a huge source of inspiration. In fact, I believe has to give something to get back things in life. and this has proved itself\. what you gives comes back. Karma working its full cycle.
What is your vision for the future?
A day when I get to do a lot of work in the field of art and culture and consolidate matters in such a way that every single day is a reaffirmation of the fact that art and culture raise people's sensibilities humongously, whether it is pop or classical or folk.
Is there anything else that you would like to share with us ?
The journey as an entrepreneur with all its ups and downs has been an exhilarating one and my feeling is keep pushing the envelope and reach for new highs and heights.
Team eGrowth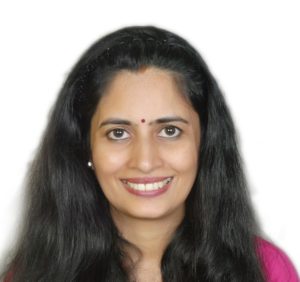 Jamuna Rangachari is the digital content curator at eGrowth
eGrowth is world's first BAD (Business Advisory and Development) Platform. Entrepreneurs committed to growth in their business are our members. Do Subscribe to eGrowth if you wish leverage the platform and publish your articles.