Human  beings are created special but very few of us recognise this. There are some however like our premium member Achutan Nair who through his company, Synergistic Solutions, is here to remind us of our potential and teach us how to capitalise on this.
Answers to our queries
What made you step into the domain you are in now?
The Domain I am  in now is development  and transformation of Humanware or Human Beings at the spiritual level, organisational level and individual level
What have you gained from an association with eGrowth?
I am meeting a lot of positive people in eGrowth.
What makes you feel you have taken the right step?
I was looking at an organisation that can help me reach out and share our successes to as many professionals and companies developed in Human beings
When in a challenging situation, who or what has helped you overcome it?
Resilience and extreme belief in the innate human need to evolve have helped me overcome challenges
 What is the principle you follow in ensuring you give good advice?
Listen to the problem and concern and make it disappear; then help people create empowering futures
 What is the motto of your professional life?
Integrity, commitment, responsibility with relationships as a foundation
Who are the people who have inspired you?
My Dad who rose up from a domain of no possibilities to be the DGM of an aeronautical Company,  my father in law for his amazing clarity of life and atomic physics and chemistry
 What is your vision for the future?
My vision, and that of my company Synergistic Solutions is to empower and enable people and organisations to live their life synergistic with nature to reach the zenith of their self potential
 Is there anything else you would like to share with us?
Yes. I have managed to strip spirituality of all religious attachments in my book Spirituality Leadership, which is new word coined by me. The book have been reorganized as a Spirituality Leadership in action one day program and people can take a project for life and work on these competencies and internalise them.
My invitation is for people to share their concerns with us, get in touch with us for acquiring skills and use these skills to transform themselves and their near and dear ones.
After speaking to him, I understand that it is indeed nice to come across people combining business with the right values and we at eGrowth are indeed happy that he is one of our premium members.
Team eGrowth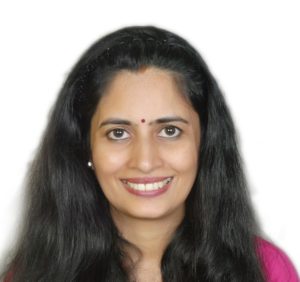 Jamuna Rangachari is the digital content curator at eGrowth
eGrowth is world's first BAD (Business Advisory and Development) Platform. Entrepreneurs committed to growth in their business are our members. Do Subscribe to eGrowth if you wish leverage the platform and publish your articles.