There are some phrases that make us think about networking.
In this context, we bring to you a book extract from our premium member Paritosh Pathak's book.
Let's being with a question: Why is my book is titled The Conscious Networking Revolution? And more specifically why 'Revolution'?
It is so because this book presents a new paradigm to Networking itself. A meaning that once understood and implemented changes the way we look at networking, the way we look at people. It even changes the way we look at life. It has changed my life and it has helped me change lives of countless others. Simply put, the new way of networking can revolutionize the life of any person who chooses to follow it.
You might be wondering how something like networking can have such an impact on the lives of people. That is a fair question at the moment. As you would read ahead you will learn the true power of networking and its impact on our life. You will also learn that it is far easier to be able to network than most us experience in our daily lives and you will understand the reasons why we struggle.
This book doesn't just represent a theoretical idea alone. Rather, it shares an approach that I have been teaching through my programs for over 5 years. An approach with which people have been able to grow in their careers, take their business to next level, earn respect and trust of people around them, shift their personal relationships for the better and most importantly, see themselves in a different light altogether.
As you read this book, many ideas and notions you have about Networking now will most likely be challenged. You might face some tough question and have some valuable realizations. These will serve as the foundation.
Read it to enhance your networking skills.
The book brings to you the following –
A networking hierarchy for optimum results
Assesment of your networking strengths and weaknesses
How to network in just 9 seconds
A free copy of Paritosh's networking guidebook
Download his eBook for FREE! at www.paritoshpathak.com
Team eGrowth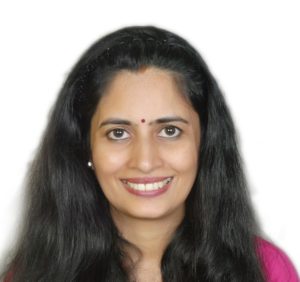 Jamuna Rangachari is the digital content curator at eGrowth
eGrowth is world's first BAD (Business Advisory and Development) Platform. Entrepreneurs committed to growth in their business are our members. Do Subscribe to eGrowth if you wish leverage the platform and publish your articles.