Coimbatore is certainly a fast emerging market that many of us need to know more about. It is worth investing in and yes, even visiting because of its salubrious climate
A self-made industrial city, as most Coimbatoreans would proclaim, Coimbatore is among the most industrially developed and commercially vibrant districts in Tamil Nadu.
The region's industrial economy is largely driven by textiles, textile machinery, auto components, steel and aluminium foundries, pumps and motors, gold and diamond jewellery, educational institutions and information technology (IT).
It is part of the Coimbatore-Tirupur-Erode industrial corridor, with over 45,000 manufacturing units across sectors, mostly in the MSME segment.
, Coimbatore houses a large number of small and medium textile mills. The first textile mill dates back to the early part of the 19th century. The city housed a good number of large textile mills till the mid-1980s, but many of these have now gone into history.
The textile industry has become highly fragmented, with few large-scale enterprises and numerous smaller units specialising in spinning, weaving, finishing and apparels, among others. The transformation that has taken place on the manufacturing front with technology intervention and government support has spurred the growth of the textile industry.
Nearly 40 per cent of the spinning units in the State are located in and around Coimbatore.
The growth of the knitwear export cluster in Tirupur and handloom exports from Erode have led to substantial demand for spinning and weaving units in this region.
The textile industry's growth led to the inception of textiles machinery manufacturing. And today, some of the global brands in textile machinery and component manufacturing have established their base here.
Also called the "pump city of India", Coimbatore is home to many leading motor pump brands. Nearly 40 per cent of India's motor and pump requirements are supplied from this region, and the city boasts of a near-monopoly in the manufacture of wet-grinders.
There are over 700 wet-grinder manufacturing units in the district.
Coimbatore is also a hub for foundries, fabrication and machine shop works.
This region is a cotton-growing tract and is dominated by the cotton-textile industry. In fact cotton textile industry was the first to take roots in this region. But it has large number of silk-manufacturing units, sugar mills, leather industry, chemicals, rail wagons, diesel engines, radio, light engineering goods, rubber goods, medicines, aluminium, cement, glass, paper, cigarette, match box and machine tools, etc.
This region is away from the main coal-producing areas of the country but cheap hydroelectric power is available earby.  Further, cheap skilled labour and proximity to vast local market as well as good climate have also favoured the concentration of industries in this region. It is also full of trees and has an excellent climate, worth spending time in.
Team eGrowth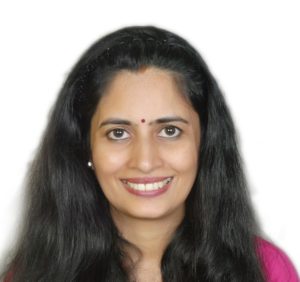 Jamuna Rangachari is the digital content curator at eGrowth
eGrowth is world's first BAD (Business Advisory and Development) Platform. Entrepreneurs committed to growth in their business are our members. Do Subscribe to eGrowth if you wish leverage the platform and publish your articles.