Monika Solanki is a success Coach, certified from international speaker and author-Jack Canfield, the famous author of Chicken Soup Series. As a one of our premium members, she shares her journey with us
Her response to our queries
What made you step into the domain you are in now?
The domain of coaching; training and consulting. I feel have come naturally to me. As my core inherent strengths involved Developing people and strategy building which I was already doing during my corporate journey.
What have you gained from an association with eGrowth?
EGrowth has been a wide platform which not only offered me to expand my network but also to interact with so many entrepreneurs on a frequent interval. I learnt that the rigidity in following same Business  patterns needs to be shunned in order to grow exponentially.
What makes you feel you have taken the right step?
Right step?  Well I am always guided by my instincts and when I feel peace internally..I know I am on the right path.
When in a challenging situation, who or what has helped you overcome it?
During any challenging situation, my internal support system  comprising of strong faith n attitude always works for me besides support from family n fellow coaches n trainers.
What is the principle you follow in ensuring you give good advice?
While giving advice I strongly ensure that I have enough knowledge about the domain; and the advice is unbiased n not based on any judgements or belief. My only intention while giving away advice is that I am blessed to help this person and should do at my level best.
What is the motto of your professional life?
My motto of professional life is to imbibe best knowledge in myself so that I can serve better.
Who are the people who have inspired you?
There are many people who have inspired me..starting from my father who despite a diploma holder did very well in his career in EIL and it's an irony that when he retired he had 30 degree holding engineers working under him.
What is your vision for the future?
My vision is very simple. To help people who have high stakes in building the indian economy. I would also like to work in the field of education to transform the way our education system is built.
Team eGrowth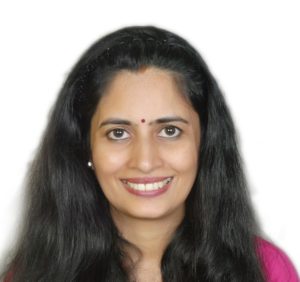 Jamuna Rangachari is the digital content curator at eGrowth
eGrowth is world's first BAD (Business Advisory and Development) Platform. Entrepreneurs committed to growth in their business are our members. Do Subscribe to eGrowth if you wish leverage the platform and publish your articles.