UrbanClap has almost become a household name now, with most people in cities completely familiar with it, as they find it extremely convenient. Everything begins with a thought, a  dream. We speak to one of the founders, Abhiraj Bhal, to understand his journey into entrepreneurship.
Answers to our queries
What made you step into the domain you are in now?
I have always wanted to build a very impactful, legendary organization, which brings a strong positive change to society. That was the primary motivation behind starting UrbanClap, and continues to be our driving force even today.
What makes you feel you have taken the right step?
UrbanClap has created more than 25,000 jobs since its inception in 2014. These are all good jobs, paying upwards of INR 25-30k to service professionals, helping them be a part of India's middle class. At the same time, we are organizing the highly unstructured and archaic industry of home and personal services. The way I see it, we are in a position of great privilege, to build and create something India and the world truly needs.
When in a challenging situation, who or what has helped you overcome it?
I am lucky to have two phenomenal Cofounders, and a fantastic team. We face challenges all the time, but we solve them together. In fact, we now revel in these challenges.
What is the principle you follow in ensuring you give good advice?
I usually steer clear of giving advice. But I am always happy to share my own experiences, and decision making process, if it helps anyone.
What is the motto of your professional life?
I want to do meaningful work which creates a large footprint of impact for society. Through UrbanClap, I have that honour. We have the opportunity to create a million jobs for India and emerging markets over the next 10 years.
 Who are the people who have inspired you?
I am very inspired by Mr. Ratan N Tata, who happens to be one of our investors. His contributions to Indian business and society are second to none. I have written about this in the following blog.
 What is your vision for the future?
I believe it is our responsibility as humans to move our tribe forward. My tribe is India. And if I can contribute in my own little way, to creating jobs, and helping our nation move from a low income to middle income country, that would be a great vision to work towards for the future.
Is there anything else you would like to share with us?
Yes – please use UrbanClap as much as you can.
Team eGrowth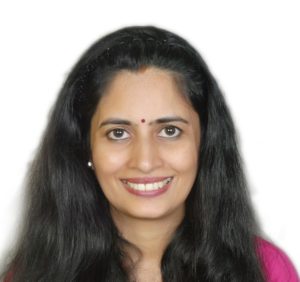 Jamuna Rangachari is the digital content curator at eGrowth
eGrowth is world's first BAD (Business Advisory and Development) Platform. Entrepreneurs committed to growth in their business are our members. Do Subscribe to eGrowth if you wish leverage the platform and publish your articles.