It is quite unusual to come across someone who wears many hats. That of an entrepreneur, a professional and a poet. Yes, a poet, Zia Khan, who is our premium member. We all do have a lot we could learn from him, for sure.
Answers to our queries
What made you step into the domain you are in now?
I have always been an extrovert and into meeting new people and love travelling, so sales and marketing was a natural fitment for me.
 What have you gained from an association with eGrowth?
This is a great platform for meeting up and interacting with similar minded entrepreneurs! Also it gives a lot of coverage where an individual cannot reach.
What makes you feel you have taken the right step?
Collaboration is the only way to go! We have to be able to help each other in this journey of entrepreneurship which only another entrepreneur can understand! And in the platform ALL are very helpful!
When in a challenging situation, who or what has helped you overcome it?
Always, staying calm, focused, and taking one step at a time for resolving the problem has always helped! That is why I have a lot of success stories to share! And a platform like eGrowth is going to be very helpful in this as well!
What is the principle you follow in ensuring you give good advice?
I always put myself in the customers shoes and evaluate whether I am doing the right thing for them and not for my selfish motive. Also I make sure that I am honest and truthful to the status and share the same with the customer, this ensures that the person that is trusting you to make him or her successful, is always on your side and has an ownership of making your success his success and vise-versa!
 What is the motto of your professional life?
"Grow by helping other grow"
Who are the people who have inspired you?
My father for sure! The most hard working and honest person I know, a self-made man! Professionally there are many, Elon Musk, Mark Zukerberg, Steve Jobs, Abdul Kalam Azad (our late President), Bill Gates, Akshay Kumar… all self-made men!
What is your vision for the future?
Make a Billion dollar enterprise in 5 years!
 Is there anything else you would like to share with us?
I am a published poet and have a triple Masters.
After speaking to him, I do feel one can combine many things to lead a complete life and vow to all my talents as he has done. I am sure others too would benefit by learning these life lessons from him.
Team eGrowth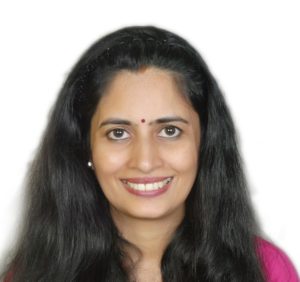 Jamuna Rangachari is the digital content curator at eGrowth
eGrowth is world's first BAD (Business Advisory and Development) Platform. Entrepreneurs committed to growth in their business are our members. Do Subscribe to eGrowth if you wish leverage the platform and publish your articles.