There are some who want money, some who want fame, and some like Praveen Modi, who wants to follow his profession and also become a person of value. We are happy to introduce him to all.
What made you step into the domain you are in now?
I did Masters in Mass Communication and started my career in an advertising agency after working for more than 3 years, i was more interested in started my own company and became an entrepreneur in my domain.
What have you gained from an association with eGrowth? 
E-growth has helped me immensely in terms of personality building to clients acquisition. It also helps in business advisory and should we do to retain our client as well as add new ones.
What makes you feel you have taken the right step?
When i see happiness in our employees face and same happiness in my children's eye when i go home, i feel like i have done the right thing. Generating employment is the best we can do.
When in a challenging situation, who or what has helped you overcome it?
In any challenging situtaion my will power and support of our staff and family has made iot possible to do every challenging work and come out from any challenging situtaion.
What is the principle you follow in ensuring you give good advice?
We always follow the principal that any work or thing done in honest way will always yield result in a positive way and it also opens up door for other avenues.
What is the motto of your professional life?
My motto in my professional life is to become one stop solutions for all kind of Communication Material things.
Who are the people who have inspired you?
There are a lot of people who inspired me. Without taking any names, I would like to say that my friends, teachers, family and many strangers have inspired me in such a way that i can become a better person in professional as well as in my personal life.
What is your vision for the future?
Future is all about being smart and becoming tech savvy in professional life. The more we go digital, the more we will succeed sooner.
Is there anything else you would like to share with us?
Albert Einstien said : "Try not to become a man of success. Rather become a man of value.". I  am trying the same thing in and around me.
After speaking to him, I realise that people get inspired when they want to be and am happy to come across people like him who seek inspiration all around them.  This is how they themselves follow the right path.
Team eGrowth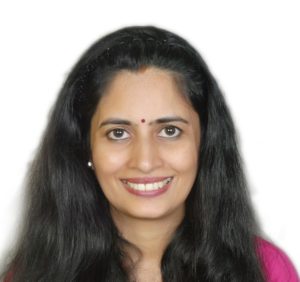 Jamuna Rangachari is the digital content curator at eGrowth
eGrowth is world's first BAD (Business Advisory and Development) Platform. Entrepreneurs committed to growth in their business are our members. Do Subscribe to eGrowth if you wish leverage the platform and publish your articles.