Please tell us about yourself
Passionate and amicable describes me "YogitaTodkar" as a person. Born and brought up in a middle class maharashtrian family where education was the base and to be cultured and disciplined were the prime values instilled in all generations. I was the only one in the house who opted for the non-professional field to make my career. I did my masters in psychology and initially worked with a telecom giant for a year or so. This experience helped me identify a unique quality about myself that I can be people's person and deal with individuals of different personalities, with ease. This prompted me to think out of the box and I decided to be an Entrepreneur and the idea of "Manalaoya" was conceived. To have a self-identity and satisfaction of doing what I want to do was the motto behind its commencement. I always felt that I needed a platform to share my knowledge, my experiences and help people and society and "Manolaya Consultancy" was just the first step towards achieving that goal. Along with my passion for work, I like to go for long walks and long drives and be with the nature. I love to read and spend time with my loved ones.
Share about what you do
"Manolaya consultants" is mainly focused on imparting transformational training to the human resource of two sectors, Industrial and Education. In the initial years of my career as a trainer, I realized that a change in a human being can only be achieved when there is an intrinsic along with extrinsic learning. Apart from exterior personality development there are various other emotional, behavioral and habitual factors which need to be addressed and rationalized to lead a successful and peaceful life. This thought helped me to give a psychological approach to all my training modules and I decided to broaden my audience base from professionals to young aspirants and college students. At industry level we facilitate the employees of all cadres according to the training need analysis done. It ranges from soft skills training to emotionally empowering trainings and individual and group counseling sessions. In education sector we conduct training sessions for students of MBA, Engineering and other fields as well. Campus to Corporate is one of our major modules focused on enhancing the employability skills of the students.
Say something about your beginning
Yogita, as a child can be described in a single phrase "Happy go Lucky". Eat, drink and be merry was the mantra in my life. Not a very studious kind of person and studies were restricted only at exam times however this never meant that learning was at hold. All the good and bad experiences in life and my family members especially my father were my teachers and mentors. Since my childhood I was very observant and quickly use to identify which actions and behavior made people happy and pick them up fast to impress people. This probably motivated me to take up psychology as my career choice. During my growing years I realized that although science and technology are important for human growth and success however they slowly and steadily decreased the emotional connect among people and society in general. In the rat race to achieve all materialistic things humans are not left with time for their own self – intellectual and emotional growth. Many time men don't know what are they passionate about what would give them peace and satisfaction? We at Manolaya help him in our own unique ways.
What have been some of your achievements
I have come a long way in this last 7 years since the inception of Manolaya, though I have many more miles to cover and many more goals to achieve before I rest! Our consultancy is growing at a fast pace and I am completely satisfied to be known as a budding entrepreneur.
To be associated with Lokmat Newspaper as a columnist and the opportunity it has given me to reach the people in abundance.
One of my major achievements is to develop some psychometric tests and questionnaires for the police personnel of Maharashtra Police, under the able guidance of Dr. Meera Borwankar.
To give career guidance and psychological counseling sessions to young aspirants through the platform of Manolaya.
To have worked with various companies, corporate and educational institutions.
The difference you have made to others
Through the platform of Manolaya I have interacted, counseled and touched the lives of various people. Today's youth I feel are losing focus about their career and life and many times are direction and clueless of what they want. At that stage I try to speak to them, listen and understand them and then guide them. This itself is my small contribution towards the society, in my unique style.
What do you want to be acknowledged for
I would like to be known as a passionate, understanding person and the brain behind Manolaya at the International level and stage.
Anything else you wish to share
Last but not the least; I would like to say that Life is really beautiful in its own way when there is a transformational growth happening at the intellectual and immortal level.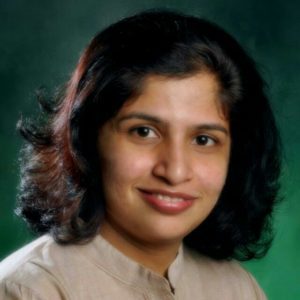 Yogita Todkar runs Manolaya Consultants from Pune.
If you want to be featured in My Journey – By eGrowth, click here